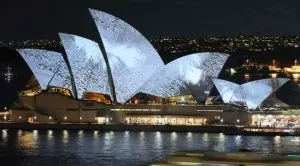 An investigation of Guardian Australia into the gambling crisis involving young people in the country unveiled a 16% growth in the number of young people seeking help for their gambling over the past financial year. The research also found that many of these youngsters enter adulthood with anxiety, depression, broken relationships, and financial debt.
The ongoing youth gambling crisis resulted in some Members of Parliament (MPs) urging the Parliament to start an inquiry into the impact that advertising of harmful products and industries, including gambling, has on children and young people. Campaigners also called for parents who have faced the harmful consequences of their children's gambling habits to share their stories in an effort to raise society's awareness of gambling-related harm.
Parents of young people who have fallen victim to bad problem gambling behaviour have shared that addicts could pile up massive debts by using various money lending applications. Some of the addicts would turn to their friends instead and would be charged interest that could boost the amount they owe to quite a scale.
Deakin University Experts Research Parents' Concerns about Risky Products as Gambling
Dr Simone McCarthy and her colleagues from the faculty of health at Deakin University have recently finished interviewing 500 parents across the territory of Australia about their fears associated with risky products, such as gambling, their children are engaging with. Each of the parents who took part in the research has a child aged between 11 and 17 years.
Researchers noted that parents were mostly concerned about how their children consider gambling an easy way to make money.
Dr McCarthy explained that comes back to the way that most adverts were presenting gambling as a harmless, social, fun, and easy way to make money. Her colleagues and she shared that, particularly in the online space, influencer and celebrity endorsements, combined with "risk-reducing" promotions, are having an extremely negative impact on young people, as they would create the wrong impression that gambling is an activity associated with very little or no risk.
Dr McCarthy further shared that some parents revealed to Deakin University researchers that they were finding it hard to counter all the positive messages about gambling that were being distributed by gambling adverts. All of these messages made children believe that they got involved in a low-risk, or even risk-free, activity.
Many Adverts Present Gambling as Perfectly Safe and Risk-Free Activity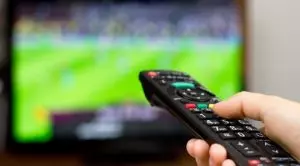 The concerns that gambling has been presented as a totally safe activity have made experts call for the Federal Government to tackle the way the gambling industry seeks to affect public opinion and policies. According to them, local lawmakers must impose strict rules, along with full gambling advertising bans in an effort to prevent untrue or misleading information from targeting Australian customers.
Anti-gambling campaigners have noted that the gambling industry is very much like the tobacco industry, which means that political donations, lobbying, and corporate social responsibility strategies are involved.
Zoe Daniel, an independent Member of Parliament, has been pushing for the publication of all diaries of the local ministries in real-time so local voters are given the chance to see how industry lobby groups and representatives are involved with the political campaigns of elected representatives.
As part of its research on the topic, Guardian Australia asked the offices of the communications minister, Michele Rowland, the federal health minister, Mark Butler, and the social services minister, Amanda Rishworth, to provide details on the number and nature of the meetings held by the competent authorities with representatives of the local gambling sector. So far, none of the three ministers' offices has agreed to provide the required details.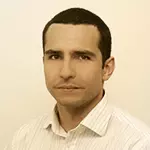 Daniel Williams
Daniel Williams has started his writing career as a freelance author at a local paper media. After working there for a couple of years and writing on various topics, he found his interest for the gambling industry.