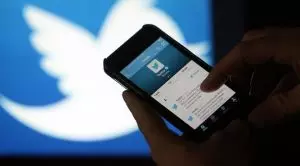 Today, the Advertising Standards Authority (ASA) published another ruling as part of a wider piece of work aimed at suspending unlawful gambling adverts that fail to comply with enhanced regulatory rules that aim at protecting under-18-year-olds from being involved in gambling activities. The advertising watchdog announced that it did not take down a William Hill advert that was identified for investigation after the body's Active Ad Monitoring system gathered some evidence that the online ad might have breached the country's gambling advertising rules.
As revealed by the ASA, a promoted tweet for William Hill that was seen on February 10th, 2023 and featured the gambling operator's logo along with the BeGambleAware logo and mentioned a popular football player and football club.
As a result, the advertising regulator challenged whether the advert featured an individual who could be considered particularly appealing to individuals under the age of 18, and therefore violated the Code rules.
Twitter Advert Unlikely to Be Found Appealing by Under-18s, William Hill Claims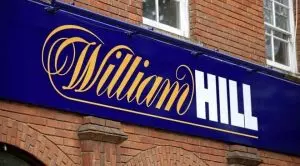 The company, WHG (International) Ltd trading as Willian Hill noted that the introduction of the revised CAP Code rules had been taken into account when considering the personalities featured in its advertising materials. The British gambling giant explained that such review was repeatedly carried out for new personalities, too, under the provisions of the new CAP guidance.
Apart from that, William Hill shared that the controversial tweet had been targeted at individuals between 25 and 49 years old, who followed the Leeds United and Sky Sports official accounts on Twitter.
As confirmed by both Willian Hill and the ASA, the individual featured in the controversial Twitter ad was Robbie Savage, a brand ambassador for the online gambling operator since 2010 – an ex-football player who finished his career in 2011 as part of Derby County F.C. Mr Savage had had a career in broadcasting since 2010, with him most notably working as a presenter on BBC Five Live Radio and BT Sports Score – programmes that had under-18 viewing of 4.5% and 9%, respectively, so the company did not believe he would be particularly popular among under-18s as claimed.
Apart from that, William Hill shared that the former footballer's participation in the Strictly Come Dancing TV show in 2011 and his one-off appearance in the same show's 2017 Christmas special edition were not recent enough to be relevant when assessing whether he was presently found a person of appeal to British children.
The online gambling operator reported that Robbie Savage's social media accounts' demographics showed that 5% of his followers on Facebook, 2% of his followers on Instagram, and 0.1% of his followers on Twitter were aged under the age of 18. Neither the gambling company nor Twitter believed that the advert violated any of the ASA's current policies. They also noted that no complaints related to the ad had been received so far.
William Hill' Ad Does Not Breach CAP Code Rules, ASA Concludes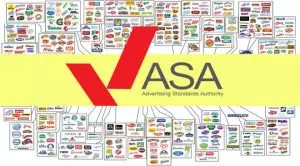 As previously reported by Casino Guardian, as of October 1st, 2022, all marketing communications for the gambling industry are required not to be strongly appealing to children, especially by reflecting any elements or being associated with youth culture. In this sense, gambling adverts must not include persons or characters whose example was likely to be followed by minors or who had a strong appeal to individuals under the age of 18.
The Advertising Standards Authority acknowledged that Robbie Savage had played football for a number of clubs competing in the English Premier League (EPL) and at an international level for Wales. However, he had not been an EPL player for about 15 years, so he was currently more recognisable as a pundit and his appeal to underage audiences was likely to be based mostly on his current career.
The regulatory body took into account the social media profiles of the former football player and found that Robbie Savage did not have public profiles on TikTok, Snapchat and Twitch, which are mostly targeting under-18s. His existing public profiles had been followed by a minority of underage individuals.
The ASA investigated the controversial advert under CAP Code rules 16.1, 16.3, and 16.3.12 related to gambling but it found that the ad was not violating any of the aforementioned rules, as there was nothing wrong in the way he was presented in the ad, and the content of the advert was not likely to be of strong appeal to under-18s. Therefore, the country's advertising watchdog concluded that no further action in terms of the William Hill ad was necessary.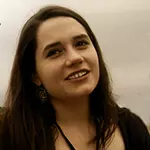 Olivia Cole
Olivia Cole has worked as a journalist for several years now. Over the last couple of years she has been engaged in writing about a number of industries and has developed an interest for the gambling market in the UK.