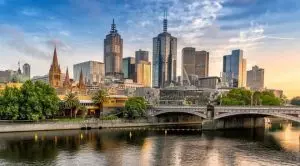 Late last week, the gambling regulator of Victoria announced a decision to suspend betting on all sports competitions involving underage individuals, as well as all wagering on the performance of individual athletes who are under 18 years of age in both junior and senior sports.
On August 3rd, the Victorian Gambling and Casino Control Commission (VGCCC) sent letters to the bodies heading all major sports leagues and all companies offering sports betting services to inform them that the watchdog has determined that allowing wagering on sports involving minors posed potential integrity issue, and raised concerns regarding gambling-related harm while at the same time contradicting the public interest.
The aforementioned concerns are mostly associated with the normalisation of gambling on events involving children and taking advantage of the fact that underage individuals are usually more susceptible to possible harm. According to the Victorian gambling and casino regulatory body, all of this combined could undermine the integrity of sporting events in the state.
Under the newly-announced ban, the Victorian Gambling and Casino Control Commission, the state's gambling authority would prohibit offering and placing bets on sporting events for under-19-year-olds, sporting events that involve minors, as well as open events where minors are playing, which means that a wager can be placed on the open event team, and not on particular outcomes for players in the team who are underage.
Breaching the Betting-on-Minors Ban Could Have Serious Consequences, Gambling Regulator Says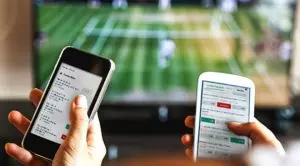 The ban involves offering wagers on various outcomes in which individual players are underage. Wagers can still be made on team outcomes in senior sports that may involve minors as players.
On the other hand, the sporting organisations that regulate and control sports in the state, and are approved by the Victorian Gambling and Casino Control Commission to oversee wagering on their sport, are supposed to make sure that they ban the offering of services involving underage players. The state's gambling watchdog has also unveiled the same ban and regulatory requirements for any other sports that are not governed by a sports controlling body approved by the VGCCC.
As the watchdog confirmed, so-called sports controlling bodies for all major sports and betting providers are given 60 days to make sure they comply with the new requirements of the Victorian Gambling and Casino Control Commission. After that, permitting bets on games and outcomes linked to underage individual players will be an offence.
Fran Thorn, the chair of the VGCCC, explained that Victoria's gambling watchdog believes that underage individuals need to be well-protected against gambling-related harm. The regulator also raised integrity issues considering the chance that some people may try to affect the way minors behave when playing sports. Ms Thorn also confirmed that the gambling regulatory body would make sure that sports controlling bodies and betting service providers face enforcement action in case they do not comply with the watchdog's decision.
Part of the measures included in the enforcement action may involve revoking regulatory approval and prosecuting betting providers.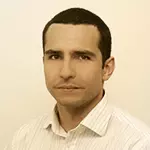 Daniel Williams
Daniel Williams has started his writing career as a freelance author at a local paper media. After working there for a couple of years and writing on various topics, he found his interest for the gambling industry.