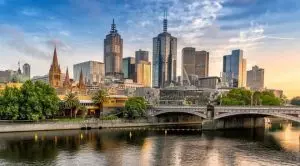 The gambling regulatory body of the state of Victoria criticised the inducements offered by online betting operators to members of local sporting clubs as part of their sponsorship agreements.
Currently, competent authorities recognise problem gambling as a serious public health issue. On one hand, poker machines are available on every corner across the state of Victoria, while on the other hand, local residents can easily access a variety of online gambling options. As a result, Victorians lose hundreds of millions of dollars on gambling every month, with this trend leading to growing concerns regarding the negative impact that problem gambling could have on society. To fight that effect, lawmakers in Victoria and New South Wales (NSW) initiated some changes in the two states' gambling regulations as part of a wider effort to protect customers.
Recently, the gambling watchdog in the state – the Victorian Gambling and Casino Control Commission (VGCCC) – unveiled new requirements that would affect the deals between online gambling companies and local sports clubs that provide their members with various inducements by joining forces with online betting operators. Such agreements would be eventually discontinued.
The gambling regulatory body noted that it managed to identify some sporting clubs that have inked partnership agreements with online sportsbooks offering different incentives for their members to raise their engagement in gambling activities. Furthermore, the VGCCC shared that some sporting clubs benefit from various inducements that depend on how much their clients spend.
Online Betting Businesses Inking Sponsorship Agreements with Sports Clubs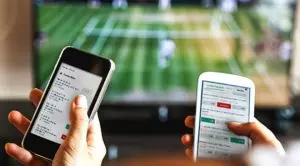 As mentioned above, the Victorian Gambling and Casino Control Commission revealed that it was fully aware that some online betting service providers were entering into sponsorship deals with sports clubs as they were trying to boost their members' engagement in their services by encouraging them to create accounts with the gambling service provider by the provision of various financial stimulus to each member of the sporting club that creates a betting account with them. The regulator further noted that some clubs were also given additional incentives based on their members' spending.
The latest announcement of the gambling watchdog in the state of Victoria states that local sporting clubs have to make sure they are really careful when it comes to gambling sponsorship agreements and providing their members with various incentives from gambling operators, especially considering the fact there are members below the age of 18. That was exactly why the Commission called for local sporting clubs to avoid inking sponsorship and partnership agreements with gambling operators, saying that such deals could actually increase the potential harm inflicted on their members.
Apart from that, the Victorian Gambling and Casino Control Commission required sportsbook operators to stop advertising their services to the members of local sporting clubs by offering special incentives. According to the watchdog, online sports betting companies need to make sure they stick to the established regulatory framework and adhere to social rules aimed at minimising gambling-related harm.
Furthermore, the VGCCC claims that online gambling businesses that offer any credit, reward, voucher, or other monetary benefit as an enticement aimed at encouraging customers to register an account or refer another individual to open an account are violating Section 4.1.10 of the Gambling Regulation Act 2003.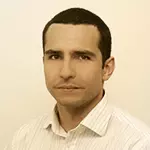 Daniel Williams
Daniel Williams has started his writing career as a freelance author at a local paper media. After working there for a couple of years and writing on various topics, he found his interest for the gambling industry.