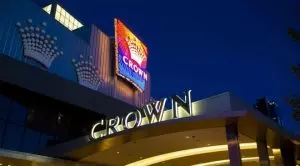 Thousands of Crown Melbourne employees have threatened to go on strike during the busiest part of the country's spring racing calendar unless they are offered higher wages and better working conditions.
This week, unionised employees of the gambling giant's Melbourne resort and casino voted overwhelmingly to give a start to a protected strike action after four months of fruitless negotiations. Workers have been insisting on the company agreeing to give them a fair pay raise for every year of the new agreement, as well as increased wages for the weekend and public holiday shifts, as well as better service-based progression and opportunity for a better work-life balance.
Long-time employees of Crown Melbourne have called for the operator to treat its workers with dignity and respect, particularly in the conditions of the ongoing cost-of-living crisis. They claim that the company expected them to do their jobs for crumbs while it profits off of them.
The two parties have been disagreeing on the number of workers allowed to take industrial action.
On one hand, the United Workers Union shared that all 3,600 union members were authorised to go on strike. After initially disagreeing with the figures and making a statement that only 1,700 employees could take protected action and walk off their jobs, Crown Resorts has revised the number of eligible workers to about 3,100.
Crown Melbourne Casino Worker Strike Set to Start on November 4th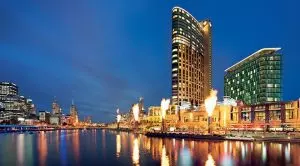 The planned strike is set to begin on November 4th, which coincides with the AU$2-million Victoria Derby Day. It will proceed until November 6th, which is the eve of one of the most significant events in Australia's spring racing calendar – the Melbourne Cup.
Unionised workers announced that the planned work stoppages are set to occur for four hours between 6:00 PM and 10:00 PM on November 4th, between 10:00 AM to 2:00 PM on November 5th, and from 6:00 PM to 10:00 PM on November 6th.
Dario Mujkic, the casino director of the union, revealed that the Melbourne Casino generated revenue worth over AU$1.4 billion in the previous financial year. The resort confirmed an AU$199-million net loss for the same financial year.
Furthermore, Mr Mujkic noted that the Australian gambling giant had not presented an offer that kept up with the constantly rising cost of living to its employees. He said that by voting to take action right at the beginning of the spring racing carnival, Crown Melbourne workers were actually telling their employer they were serious about getting a fair deal.
Mike Volkert, the chief executive officer of Crown Melbourne, acknowledged the right of the casino workforce to take protected industrial action and noted that the venue's patrons would not be affected by the planned worker strike. He shared that the operator has taken measures to make sure the impact on Crown Melbourne's operations and guest experience would be as minimal as possible. Mr Volkert further explained that the company would continue to bargain with its workers in good faith and in the hopes of reaching a fair agreement as soon as possible.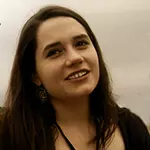 Olivia Cole
Olivia Cole has worked as a journalist for several years now. Over the last couple of years she has been engaged in writing about a number of industries and has developed an interest for the gambling market in the UK.