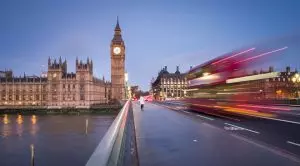 A recent analysis of the spending patterns of British loan customers suggests that financial institutions across the UK may be lending over £174 million on a monthly basis to individuals who are spending a great deal of their income on gambling.
The credit technology firm Abound gathered and took into consideration the open banking data of British residents who applied for its loans and used artificial intelligence (AI) to evaluate the customers' financial transactions over a half-year period.
According to reports from the leading debt charity StepChange, the results suggested lenders could be unintentionally fuelling problem gambling behaviour by extending credit to players who deposited a large part of their income on gambling, no matter if it comes to online betting or wagering with high-street bookmakers.
For the time being, Abound does not allow individuals who deposit over 30% of their income into gambling accounts over the last six months, or individuals who deposit over 100% of their income in any one month during the entire six-month period to get loans. The company revealed that it rejected approximately 29% of loan applicants on the aforementioned grounds. It also explained that a large number of these customers would not be actually identified as risky borrowers by average credit checks that British lenders normally use, especially if companies did not take into account customers' open banking data.
As a result of the research of its target market in which lenders extend credit worth £600 million weekly, Abound estimated that no less than £174 million in cash was being granted as a loan every week to people who have not passed its own affordability and credit checks.
Proposed Stricter Affordability Checks to Take into Account Gamblers' Losses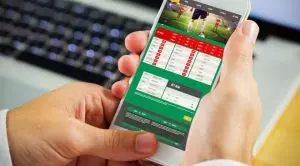 For the time being, the debate over the UK Government's much-delayed enhancement of affordability checks still continues. As Casino Guardian already reported, local lawmakers have proposed to toughen the country's affordability checks to make sure that British gamblers do not spend more than they can actually afford to. Unlike the vetting method used by Abound, such checks are set to be based on customers' losses, rather than the amount of money players deposit in their gambling accounts, as it can be offset by the potential winnings they generate.
Daily losses amounting to £1,000, or losses of at least £2,000 over nine months would trigger enhanced interaction of gambling companies with such customers, with players set to be potentially required to provide bank statements or other relevant information to prove they can afford such losses. British lawmakers have clarified that the proposed enhanced affordability checks are set to affect only 3% of the country's gamblers. They also noted that the controversial checks could be quite efficient because they could prevent vulnerable individuals from suffering financial harm as a result of their compulsive gambling behaviour.
Some gambling lobbyists and groups supporting the UK gambling industry, have been against the proposed stricter affordability checks, saying that they would have a negative effect on the civil liberties of local residents. These groups have also claimed that the Government should not disrupt people's enjoyment only for the sake of individuals who find it difficult to control their gambling habits.
As the head of policy at StepChange, Peter Tutton, noted, previous research on the StepChange customers' experiences found that lenders are not always quick enough to see some warning signs that a person is asking a lender to borrow some money to fund their gambling. According to him, it is important that British lenders continue to bring changes to their approach to identifying gambling-related harm by adopting stricter rules and affordability evaluations.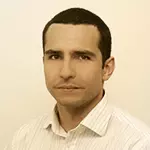 Daniel Williams
Daniel Williams has started his writing career as a freelance author at a local paper media. After working there for a couple of years and writing on various topics, he found his interest for the gambling industry.