A heated legislative session took place in the culture, media, and sports committee after a recent UK Government decision to reverse a proposed gambling advertising ban has fallen under intense scrutiny.
Stuart Andrew, the UK minister for sport, gambling, and civil society, backed the Government's decision, saying there was little evidence to suggest that gambling advertising directly resulted in increased gambling-related harm among Brits. He further noted that local lawmakers had been heavily reliant on the available evidence and further shared that only limited proof suggested that exposure to advertising was the only factor that resulted in gambling-related harm.
Mr Andrew also shared that further research may be necessary and if it provided additional evidence about the direct links between advertising and gambling-related harm, the UK Government would take further action into consideration.
The Minister's assessment, however, has faced intense criticism from gambling harm expert Dr Matt Gaskell, who currently runs the northern gambling service of the National Health Service (NHS). He argued that the presented evidence indicated very clearly that gambling participation rates were stimulated by gambling advertising, eventually resulting in an increase in gambling-related harm. Dr Gaskell shared his concern that minors, young people and vulnerable individuals who are already facing the negative consequences of gambling were continuously bombarded by aggressive gambling advertising.
He went even further by criticising the Government for its decision to expose such people to increased levels of gambling harm.
Lawmakers Need to Take Links between Increased Gambling Advertising and Gambling-Related Harm into Further Consideration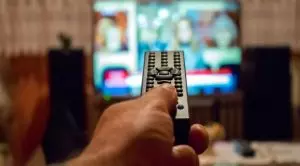 Back in February, the Public Health journal published a comprehensive review of gambling advertising research and suggested that UK lawmakers should consider the implementation of some restrictions in terms of gambling advertising. Researchers found some consistent and substantial evidence that supported the claims that further restrictions were necessary to reduce British residents' exposure to gambling advertising.
Furthermore, the University of Sheffield has held a study, finding that customers' exposure to gambling adverts is associated with increased gambling participation rates and a higher risk of suffering from gambling-related harm, especially when it came to more vulnerable individuals, some of whom were in recovery or were still experiencing gambling harm.
The recently announced UK Government's decision to reverse a proposed implementation of a gambling advertising ban seems to have been affected by the interests of local broadcasting groups that currently are known for generating substantial revenues from gambling adverts. Minister Andrew explained this was a challenging debate, but shared that local lawmakers had plans to limit gambling operators' direct marketing to their customers. He further highlighted the English Premier League (EPL) clubs' decision to voluntarily suspend gambling sponsorships from their shirts' fronts, saying that was a sign of progress.
The Parliamentary Under-Secretary of State for Sport, Tourism, Heritage and Civil Society also confirmed that a new regulatory framework is planned to be in place by the previously unveiled date of summer 2024. Mr Andrew shared that conducting improved research was crucial in order to gain a better understanding of gambling-related harm and the links between increased gambling harm and gambling advertising. He further explained that the Government had to follow a more proportionate and balanced regulation of the industry while the Department for Digital, Culture, Media and Sport (DCMS) and the UK Gambling Commission (UKGC) were still having some consultations on the White Paper's proposals on some future changes in the country's Gambling Act of 2005.
According to market experts, one of the main factors affecting the quality of research regarding gambling advertising is the lack of funding, particularly outside of large sources funded by the local gambling sector. British Legislature has unveiled plans to change this funding model by the implementation of the proposed statutory levy on sports betting operators, which is expected to provide and protect revenues for research commissioned by the Government.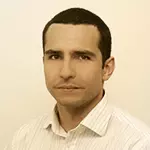 Daniel Williams
Daniel Williams has started his writing career as a freelance author at a local paper media. After working there for a couple of years and writing on various topics, he found his interest for the gambling industry.