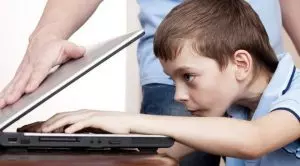 Some recent reports have revealed that the gambling industry is targeting ads at players of Fantasy Premier League (FPL), a football game available for children online.
The BBC has found that gambling promotions and adverts on some of the largest websites, podcasts, and social media feeds are linked to the Fantasy Premier League. As a result of the findings, The FPL Wire, which is one of the major podcasts, has already removed gambling adverts from its content. It was previously featuring ads for Fairplay Exchange – an operator that allows customers to place personal wagers against each other.
In FPL, players are able to pick a team of footballers to earn points depending on their performances in real life. They are also permitted to compete in a global leaderboard and have the chance to play against family members and friends in private leagues. Individuals over the age of 13 can currently play Fantasy Premier League. Children under the age of 13 need permission from a parent or a guardian to do so.
For the time being, there is no information regarding the exact number of children who play FPL. According to Professor Luke Wilkins from La Trobe University, who has been carrying out extensive research on fantasy sports, almost half of the adults (45%) signed up with the League are under 30 years of age.
The game is operated by the Premier League but already has a massive community consisting of independent content creators who usually share various tools and tips online. These websites or podcasts are not operated by the EPL.
Gambling Sector Allegedly Trying to Infiltrate Platforms Targeting Minors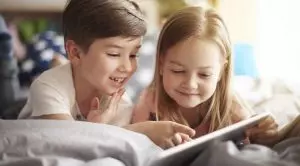 A lawmaker, who currently chairs a group on gambling, has commented on the situation, saying that the gambling industry was trying to infiltrate websites used by children. Carolyn Harris MP, who is the chair of the All Party Parliamentary Group (APPG) for Gambling-Related Harm, noted that these findings were extremely concerning.
For the time being, the UK advertising regulatory body – the Advertising Standards Authority (ASA) – requires the gambling industry to make sure that its adverts are not found appealing by minors. Gambling companies that offer their services in the country are also required not to use any signs, language or figures associated with youth culture.
The advertising watchdog already ruled that a gambling operator's advert violated its CAP Code rules. In 2022, the ASA found that Ladbrokes breached its code by featuring three English Premier League football players – Jesse Lingard, Philippe Coutinho, and Kalidou Koulibaly – in one of its ads that would be attractive to children.
An FPL spokesperson explained that the Fantasy Premier League is currently made free for all users to make sure that any sports fan can take part in bets linked to popular sports. The League's representative shared that the FPL would take appropriate action as soon as it became aware of any infringement of the aforementioned principle.
Currently, mini-leagues are not allowed to be created for commercial purposes under the aforementioned terms and conditions. The Fantasy Premier League noted that it was ready to delete the mini-league and suspend or eliminate the registration of any player who administers or participates in such a league without liability.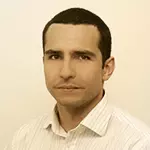 Daniel Williams
Daniel Williams has started his writing career as a freelance author at a local paper media. After working there for a couple of years and writing on various topics, he found his interest for the gambling industry.