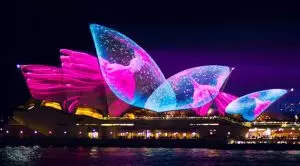 Long-time anti-gambling advocate Tim Costello has turned down commercial broadcasting groups' claims that a full ban on gambling adverts could make their businesses no longer viable, arguing that using these adverts to groom Australian children was the actual existential crisis.
Mr Costello, who is the main representative of the Alliance for Gambling Reform (AGR), has called for the Labor and the Coalition to initiate a full ban on gambling advertising, in a move to acknowledge how concerned they were about certain channels' association with the prominent gambling sector, especially in the face of intense lobbying. Two Independent Members of Parliament – Kate Chaney and Zoe Daniel – have also warned the Government not to dilute the proposed measure involving a total ban on gambling ads.
This week, senior executives from Network 10, Nine Entertainment, and Seven West Media are lobbying for the communications minister on a push for greater prominence of free-to-air channels and the prime minister on some gambling reforms.
In June, the implementation of an online gambling advertising ban across all media and at all times was recommended as a result of a parliamentary inquiry as part of an effort aimed at fighting the manipulation of vulnerable and easily impressionable audiences. In response to these calls, Free TV Australia urged the competent authorities to impose certain limits on the frequency of ads instead, claiming that a full ban on gambling advertising would have an extremely serious impact on the television services and their viewers.
Australian Broadcasters Claim Gambling Advertising Ban Would Make Their Business Unviable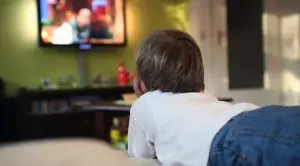 As Casino Guardian previously reported, the country's Prime Minister, Anthony Albanese, has described gambling as annoying. On the other hand, Michelle Rowland, the communications minister of Australia, agreed that the status quo was not good enough.
After meeting both of them earlier this week, Tim Costello shared he was quite impressed with the fact that both leaders are taking the matter seriously but noted that local broadcasters were lobbying hard to prevent the potential implementation of stricter measures. The long-time anti-gambling campaigner warned that the proposed gambling advertising ban is not the existential crisis they claim to be and that the massive impact of the ads on more vulnerable people and younger audiences was much more of a problem.
Australian broadcasting groups confess that in-game advertisements aired after 8:30 PM, which are currently legal under the existing rules, may have to be banned, along with adverts aired while many parents drop off or pick up their children from school. They, however, argue that imposing a full-scale ban on gambling advertising an hour before sports events would be difficult to administer because this could mean eliminating adverts from non-sports broadcasts.
According to reports, gambling adverts generate an annual revenue of between AU$200 and AU$300 million for media companies. Gambling, on the other hand, was costing Australian residents about AU$25 billion every year.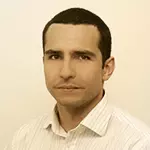 Daniel Williams
Daniel Williams has started his writing career as a freelance author at a local paper media. After working there for a couple of years and writing on various topics, he found his interest for the gambling industry.