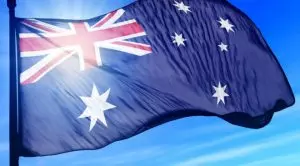 The short-form video hosting service TikTok has removed a video criticising the harm inflicted by gambling adverts twice, while at the same time boosting the amount of gambling and betting content on its platform.
In July 2023, a video denouncing the number of gambling adverts on broadcast TV channels was uploaded by TikTok user Kate Susabu, who also talked about her grandfather's personal struggle with addiction to gambling. At the time, she linked to an online petition that called for broadcasters to cease their practice of accepting gambling companies' money in return for providing them with the chance to popularise their services.
Ms Susabu further cited a study carried out by the Australian Institute of Family Studies, according to which over 70% of male gamblers in the age group between 18 and 36 were exposed to the risk of being affected by gambling-related harm.
The videos, however, were taken down by TikTok as they were found in breach of its community guidelines. Currently, the social media platform does not allow content that openly talks about gambling, unless such content is part of a preliminary approved partnership deal with four betting companies.
Ms Susabu described the automatic rejection of her videos by TikTok as extremely disappointing, considering the fact that the amount of gambling content on the platform constantly increases. She further noted that she was focused on bringing positive social change and raising awareness about how gambling is shown to deteriorate social problems, so it was hard to believe that TikTok removed the video promoting her anti-gambling petition twice.
TikTok Boosts Gambling and Betting Content on Its Platform Through Partnership Deals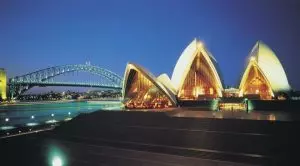 Late in 2022, TikTok renounced its policy of not allowing gambling content after inking an agreement with the biggest online gambling operator in Australia, Sportsbet. At the time, the company faced criticism from some public health experts who blamed it for using the deal to recruit a younger audience of gamblers.
In May 2023, TikTok expanded the trial of its partnerships with gambling and betting companies to include Neds and Dabble, although the criticism increased even more. The videos promoting the operators' services often depend on ex-athletes or social media influencers and cannot be categorised as obvious adverts.
As mentioned above, some marketing and public health experts have criticised gambling operators for taking advantage of the aforementioned TikTok trial to target young female gamblers through adverts that had been specially designed to diversify their predominantly male customer base.
TikTok overturned its ban on Kate Susabu's videos on September 20th, when it was contacted for comment by Guardian Australia. A spokesperson for the social media channel explained at the time that TikTok had a controlled approach to gambling advertising and it did not allow other types of content depicting gambling on its platform, as its community guidelines outlined. The spokesperson further noted that users can file appeals to bans they receive for breaching TikTok's community guidelines.
As far as the efforts of attracting young women as customers, the TikTok representative said that the adverts are only targeting persons aged 21 and above and that the company puts limits on the amount of time they are displayed. Apart from that, gambling content uploaded on TikTok contains the required slogans aimed at reducing gambling-related harm, including reminders that players could lose. According to gambling researchers, however, such a policy is less effective on TikTok.
As CasinoGuardian previously reported, a parliamentary inquiry has recommended that online gambling adverts should be suspended across all media channels in the country and at all times within three years in an effort to fight the manipulation of the most vulnerable people. The Federal Government of Australia is expected to respond to the recommendations in the months to follow, while at the same time being lobbied by gambling operators, on one hand, and gambling harm minimisation advocates, on the other hand.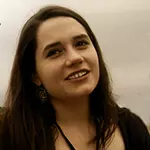 Olivia Cole
Olivia Cole has worked as a journalist for several years now. Over the last couple of years she has been engaged in writing about a number of industries and has developed an interest for the gambling market in the UK.