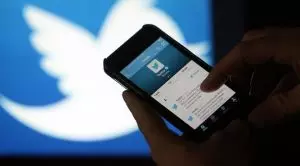 The UK advertising regulator has suspended three tweets of Betfred that featured British professional boxer Anthony Joshua for breaching the country's gambling advertising rules.
The Advertising Standards Authority (ASA) shared that the adverts were identified for investigation after the body received intelligence from its Active Ad Monitoring system. It looked into the three tweets, which promoted an Anthony Joshua fight, seen in March and April 2023. The regulator challenged whether the three adverts featured a person who was likely to be of strong appeal to individuals under the age of 18, and therefore violated the Code.
The gambling operator rejected these claims, categorising the ASA's decision as "unjust" and unveiled intentions to demand an independent review of the alleged Code breach. Betfred also explained that it had carried out a thorough risk assessment of Mr Joshua taking the CAP guidance on lotteries and gambling advertising in mind and was satisfied that he was not a professional athlete of strong appeal to children.
The gambling company further noted that its social media channels were only targeting persons aged 18 and over, and even though Twitter's (now X) platform did not have strong age verification methods in place, the operator's marketing campaigns targeted only individuals who were identified as at least 25 years old and had relative interests.
Betfred Used an Individual Who Can Be of Particular Appeal to Children, the ASA Rules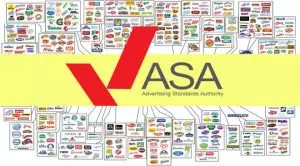 Under the new guidelines of the Advertising Standards Authority, companies are not allowed to use any images or individuals that reflect or are associated with youth culture.
The tweets published by Betfred on X's platform featured videos of Anthony Joshua discussing his preparation routine, his diet, and his pre-fight mentality before his boxing match against Jermaine Franklin. The gambling operator argued that boxing was a sport that was particularly oriented toward adult audiences and noted that late-night matches are usually streamed pay-per-view and access to such content can only be purchased by adults. In addition, it explained that the three tweets were not advertising a betting service but were editorial in their nature.
The sports betting operator admitted that Mr Joshua is one of the professional athletes who are very popular across social media channels, with 29.3 million followers on a global scale, but noted that his followers were mostly over the age of 18.
However, the investigation held by the Advertising Standards Authority found that about a million of the boxer's 15.7 million followers on Instagram were registered as persons under the age of 18, and so were 82,000 of his followers on the Snapchat platform. According to the UK advertising watchdog, that was a significant number of followers, which meant Anthony Joshua could be considered a person of inherent strong appeal to younger people.
The ASA ruled that the three Betfred adverts violated rules 16.1, 16.3, and 16.3.12 of the CAP Code. therefore, it ordered the betting company to remove the ads and make sure they no longer appear in their current form. Betfred was also warned not to use figures who can be found appealing by young people in future marketing campaigns.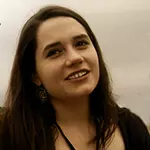 Olivia Cole
Olivia Cole has worked as a journalist for several years now. Over the last couple of years she has been engaged in writing about a number of industries and has developed an interest for the gambling market in the UK.