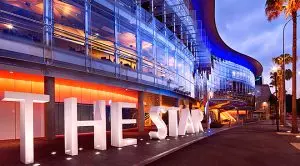 Troubled casino and gambling giant Star Entertainment has managed to avoid a second strike following an annual meeting at which stakeholders shared their frustration at the massive decline in the company's share price amid a regulatory action initiated by the Australian Transaction Reports and Analysis Centre (AUSTRAC).
Star Entertainment's shareholders raised concerns about the significant disruption of shareholder value that has seen the company's share price drop to 57 cents, in comparison to levels of AU$6 in the last few years, and over AU$2.50 only a year earlier. That is one of the main reasons why they overwhelmingly voted with management to back the remuneration report.
At first, more than 84% of the company's stakeholders voted in favour of the remuneration report, while only 17% of the shareholders voted against it. Apart from that, 99% of the shareholders also voted in favour of the re-election of chairman David Foster, and the election of two other directors, Deborah Page and Toni Thornton. An overwhelming majority of shareholders also backed proposals for short- and long-term incentives for Robbie Cook, the company's chief executive officer.
As a result, the gambling operator's board managed to avoid a second strike at Star Entertainment, which currently operates casinos and hotels in Sydney, the Gold Coast, and Brisbane. The company already faced one strike in 2022.
Star Entertainment's Board Manages to Prevent Second Strike in Second Consecutive Year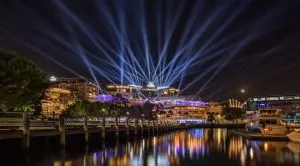 A second strike in a second consecutive year could have resulted in some negative consequences for the company's board. However, the board managed to remind Star Entertainment's stakeholders that it has been fully renewed since the beginning of the last fiscal year.
David Foster joined the company's board of directors in December 2022 and officially took over the Chairman position in March 2023. He reassured the operator's shareholders that Star Entertainment is dealing with some serious issues as a result of its lack of compliance with regulatory rules that eventually led to near-record lows. Furthermore, he informed the stakeholders that the operator has managed to clear its path to a successful and sustainable future, including Star Entertainment's constructive relationship with the Governments of New South Wales (NSW) and Queensland.
Mr Foster shared that the new executive team has been on the way to transforming the culture of the casino company, which has been dealing with various external issues and regulators, such as AUSTRAC. Star Entertainment also continues to deal with a dispute between its Queen's Wharf Brisbane joint venture and the developer that has eventually resulted in legal proceedings in the Supreme Court of Queensland. There is also a class action that remains in the Victorian Supreme Court.
Robbie Cook has been occupying the Chief Executive Officer role for a little over a year. At the annual meeting, he shared with Star Entertainment's stakeholders that was the hardest CEO job he had ever done in his career. Mr Cook further noted there was no quick and easy fix for the Australian casino giant's problems that have occurred as a result of years of unlawful behaviour. He, however, noted that it was the new board's responsibility to make sure that what had gone on before could not happen again.
Star Entertainment reported an AU$2.4-billion loss in the twelve months that ended in June 2023, after writing off over AU$2 billion from the value of its three casinos in Brisbane, Sydney, and the Gold Coast. The company's shares dropped from a high of AU$1.64 in January 2023 to their current levels of 57 cents – a decline that took Star Entertainment's market capitalization down to AU$1.64 billion.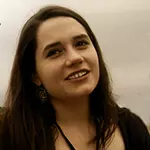 Olivia Cole
Olivia Cole has worked as a journalist for several years now. Over the last couple of years she has been engaged in writing about a number of industries and has developed an interest for the gambling market in the UK.