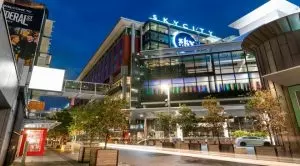 SkyCity has warned the residents of New Zealand about the dangers of fraudulent online gambling platforms that are trying to lure consumers by imitating the company's name, logo, and look.
In a statement that was issued by the gambling operator earlier this week, SkyCity's Chief Executive Officer Michael Ahearne explained that in the last few months, there had been a massive increase in the number of online gambling adverts fraudulently using the company's brand and logos to target customers in New Zealand. Those adverts could have been found on Facebook and were calling for users to directly download a mobile application available in Google's Play Store.
Mr Ahearne shared that the company was concerned that local residents were being misled into thinking that they were using SkyCity's online casino app when they were actually not doing so. He explained that during the latest Cyber Smart Week, the company was willing to remind Kiwis to carefully choose the operators they bet with, to always check the URLs they used and to be watchful when clicking links on social media.
According to SkyCity's boss, regulating the online gambling sector in New Zealand would help protect local people against some of the fraudulent activities used by certain companies to take advantage of more vulnerable consumers. Mr Ahearne believes that local regulatory bodies deserve to be given the power to deal with what he described as "rogue operators" that were aimed at scamming New Zealand residents.
Advertising Offshore Gambling Services Still Illegal in New Zealand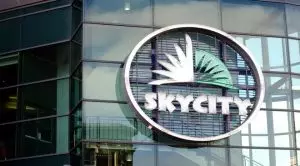 For the time being, it is illegal to publish or advertise offshore gambling operators or services to New Zealanders under the provisions of the country's Gambling Act. However, overseas gambling companies often circumvent these rules to take advantage of gullible local customers.
SkyCity explained that it has been regularly reporting fraudulent use of its logos and branding directly to social media websites and the country's gambling watchdog, the Department of Internal Affairs.
Last week, the company's Chairman Julian Cook shared that SkyCity would probably plead guilty to the allegations that its casino operation in Australia violated the country's anti-money laundering (AML) legislation. As a result, the gambling operator would have to pay a monetary penalty worth millions of dollars. Mr Cook explained that SkyCity was probably going to reach a final agreement with the Australian Transaction Reports and Analysis Centre (AUSTRAC). The company's executive admitted many mistakes had been made within the business, such as failures with the implementation of SkyCity's facial recognition tool aimed at detecting problem gamblers.
The country's financial regulatory body alleged that the company systematically and seriously violated Australian anti-money laundering and counter-terrorism financing laws in its Adelaide casino in December 2022. So far, the issue raised by the AUSTRAC has not been officially resolved by SkyCity has already put AU$45 million aside to prepare for the payment of the potential penalties linked to its alleged compliance failures. As confirmed by Mr Cook at the company's annual shareholder meeting on October 27th, the actual fine may vary.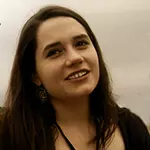 Olivia Cole
Olivia Cole has worked as a journalist for several years now. Over the last couple of years she has been engaged in writing about a number of industries and has developed an interest for the gambling market in the UK.