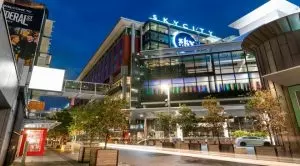 Gambling giant SkyCity Entertainment has reported a strong recovery as the lifted Covid-19 restrictions resulted in open borders and a more relaxed operational regime, although the provisions for possible penalties linked to its casino in Adelaide have influenced its bottom-line performance.
The company revealed that it was now in a "turnaround phase" as its results have been well up on its performance in the previous year.
SkyCity Entertainment's chief executive officer Michael Ahearne reported that the operator's business was now back on track in comparison to its pre-Covid-19 levels, with its flagship casino in Auckland generating earnings as tourists are getting back to the city. Mr Ahearne further noted that the group saw some "robust performances" for its casinos, hospitality services, hotels, and attractions across the territory of New Zealand.
Reportedly, the strongest growth in the company's revenue was generated by gaming machines which rose by 50%, reaching NZ$477 million. Gambling terminals in fact accounted for approximately half of the group's overall income. Gaming tables in SkyCity Entertainment's casinos rose by more than 50%, too, while the company's earnings generated by its high-roller international gambling operations more than doubled.
The operating earnings of SkyCity Auckland casino increased from NZ$99.2 million to NZ$256 million, while the brand's smaller establishments in Queenstown and Hamilton marked an earnings recovery.
Relaxed Covid-19 Restrictions and Open Borders Help Strong Recovery of SkyCity Entertainment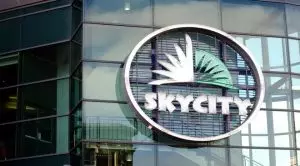 As previously reported by Casino Guardian, the Adelaide casino of SkyCity Entertainment has been facing hard times. The venue enjoyed an increase in its gaming revenues, as well as conversion business growth following a recent year's upgrade worth NZ$300 million.
Unfortunately, the gambling giant has suffered a massive almost AU$100-million blow in one-off costs due to the value write-down of its casino licence and has been forced to set some money aside to be able to cover the penalties it could suffer as a result of alleged violations of the anti-money laundering legislation of Australia.
CEO Michael Ahearne confirmed that the company failed to meet the standards as it should have, but also noted that it had now been focusing on some improvements and enhancements in its processes. Recently, Casino Guardian reported that SkyCity Entertainment had appointed a new senior executive who would be responsible for meeting all host responsibility and financial crime standards and who would take care of the gambling giant's compliance section.
The Auckland-based Horizon Hotel of the company was set to start operation in 2024, and the International Convention Centre was supposed to open in 2025, after the 2019 fire that forced a thorough reconstruction and clean-up of the property and put off the completion of the project by a few years. The company's CEO refused to provide more details regarding the remaining financial issues between SkyCity Entertainment and its contractor Fletcher Building and explained that the company was looking forward to taking back control of its car parks after a concession-related agreement previously collapsed.
Even though the gambling giant is still facing multiple financial difficulties and economic uncertainty, Mr Ahearne noted that the company's outlook was positive and the operator's board remains positive about the prospects for the coming year. According to him, the new operating model of SkyCity Entertainment would provide it with more flexibility to navigate its operations in the year ahead and be adaptable enough to ever-changing operating conditions.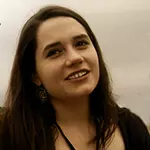 Olivia Cole
Olivia Cole has worked as a journalist for several years now. Over the last couple of years she has been engaged in writing about a number of industries and has developed an interest for the gambling market in the UK.