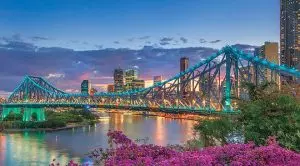 A recent study conducted in Australia revealed that skill-based gambling machines put people at a higher risk of suffering greater losses in the long run due to the "illusion of control" they create. The study in question was intended to assist regulators in determining how they should approach these machines if they are introduced on the local market. Gambling Research Australia provided funding for the study, which was titled "Skill-Based Gambling in Australia" and was carried out by Central Queensland University.
Following the study, the researchers insisted that the introduction of skill-based gambling machines (SGMs) in Australia should be postponed. Such gambling machines were launched in the United States over the last decade and have become broadly available across New Jersey and Nevada. However, they are yet to gain wider availability in the Land Down Under. Available at Crown Casino Perth, Pop Shots Witches Coven is pretty much the only approved game of this type according to data from the Department of Enterprise, Investment, and Trade.
SGMs are basically a sub-type of electronic gambling machines (EGMs) with a skill-based feature incorporated into the gameplay. Said feature supposedly enables players to win monetary prizes by using their skills. It allegedly allows them to boost their winning odds through physical agility, adeptness, and strategy. This is not the case with EGMs where prizes are won based solely on chance and there is no way whatsoever to improve one's odds of winning.
Players' Skills Have Little Impact on Results in SGMs, the Study Says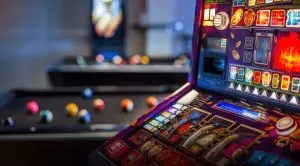 The recently conducted study indicates this aspect of SGMs creates the illusion of greater control over the outcomes among gamblers. Paired with the added complexity of the gameplay, this might have an adverse impact on problem gamblers and other vulnerable individuals, potentially leading to greater gambling-related harm. Furthermore, it was revealed skill only has a nominal impact on the results as the outcomes are still mostly governed by chance.
The study acknowledges that such skill-based games provide new opportunities for gaming operators but the researchers still insist their introduction might cause an increase in problem gambling rates Down Under. Their claims are backed by an experiment, a survey, and multiple interviews with gamblers who engage with such skill-based machines.
The study also revealed that gamblers who engage in this form of gaming have very little understanding of how said machines work. The majority of the participants in the experiment and the survey overestimated the extent to which their skill impacted their winning chances. Due to this, the researchers fear SGMs could encourage repeated play among people who are already struggling with problem gambling.
It was also established that younger people and individuals who already engage in electronic machine gaming are more likely to find these skill-based games appealing. As a result of these findings, the study recommended delaying their introductions to the Australian market.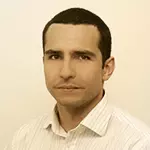 Daniel Williams
Daniel Williams has started his writing career as a freelance author at a local paper media. After working there for a couple of years and writing on various topics, he found his interest for the gambling industry.