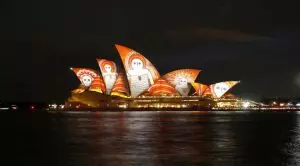 The Special Broadcasting Service (SBS) is set to allow users of its On Demand streaming service to block fast food and gambling companies' adverts. The move, which some analysts believe may be soon replicated by other major broadcasting service providers, comes ahead of a potential Government crackdown in 2024.
Earlier today, the SBS officially revealed that its On Demand streaming service viewers will be given the chance to "opt-out" of certain kinds of advertising as part of a broader set of customisation options. A beta functionality is set to be rolled out by the broadcasting group in March 2024, so Australians will have to reach out to the SBS help centre where they will be able to set their preferences for the types of advertising they want to see on their channels.
The broadcaster explained that local viewers would be given the opportunity to suspend adverts that promote gambling, alcoholic beverages and quick service restaurants, with other companies' advertising materials set to take the aforementioned promotions' place when streaming content.
The Special Broadcasting Service made a submission to the Senate inquiry into online gambling and its effects on Australians who find it hard to control their gambling, saying that gambling and betting adverts accounted for approximately 4% of comments and complaints that users lodged with the broadcasting group.
Currently, the SBS is partially funded by commercial and advertising activities revenue, with the Government also providing some revenue. In the last financial year, the group reported that sponsorship, advertising and client services accounted for AU$173 million. As the company's managing director James Taylor revealed, approximately 3% of SBS's advertising revenue originated from gambling adverts, which means that the broadcasting group's decision to implement the "opt out" option for its customers could have a significant impact on its income.
SBS Executives Says Opt-Out Option Would Be "Win-Win" Situation for Users and Advertisers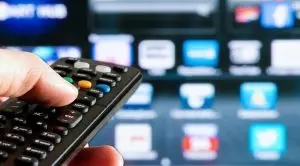 Lee Callagher, the National Manager of Operations and Commercial Product at SBS Media, provided more information about the changes and commented on the newly unveiled plans of the operator, saying it was a "win-win" situation for both advertisers and customers.
As Mr Callagher shared, this was the first time the broadcaster was in fact providing users with the chance to better control their own advertising experience by the provision of so-called "opt-out" preferences. This means that brand money was served to the most engaged audiences that receive the companies' promotions.
He further noted that SBS On Demand already provided its viewers with a smaller number of adverts than the services provided by some of its market rivals, which could boost the results of literally any advertising campaign, the broadcasting group was now introducing its Solus Impact – a product that eliminated all adverts in a show, except for sponsored ones, which basically provided a better viewing experience without interruptions. On the other hand, the service would also provide an improved brand presence and positioning.
For the time being, it remains unclear how advertising groups will answer the SBS plans, but Mr Callagher shared that the broadcaster was also implementing some new tools aimed at measuring the impact of advertising campaigns that would make sure it would remain a preferred partner for multiple brands.
As mentioned above, the decision to allow SBS users to opt out of viewing gambling advertising materials comes amid speculation that the Albanese Government will consider the launch of a crackdown on gambling ads in the months to come.
The country's Communications Minister, Michelle Rowland, may unveil restrictions on television and streaming gambling adverts by the end of 2023, following serious consultations held with representatives of a few industries. So far, the Minister has met with executives from the television and gambling industries, along with some major sports leagues in a bid to reach an agreement over a certain form of opt-out provision.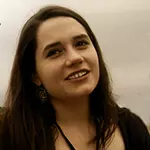 Olivia Cole
Olivia Cole has worked as a journalist for several years now. Over the last couple of years she has been engaged in writing about a number of industries and has developed an interest for the gambling market in the UK.