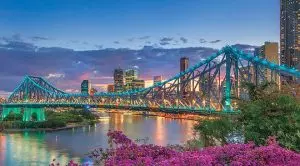 This week, Queensland's Parliament is set to introduce laws aimed at restricting how much time and money punters are allowed to spend on poker machines. Under the new rules, punters will not be permitted to use cash for bets worth more than AU$1,000.
The move will come as a major update to Queensland's casino control laws that were set up about 40 years ago. The new piece of legislation includes all the remaining recommendations from the recent damning inquiry into the local gambling giant Star Entertainment.
As previously reported by Casino Guardian, the probe, headed by Robert Gotterson KC, a former Court of Appeal judge, found that the gambling company had not been sufficiently transparent with the Queensland regulatory body. Star Entertainment was also found to have encouraged banned people to place bets in the state and allegedly did nothing to prevent money laundering.
The inquiry ended up with a report and a large number of recommendations. Also, at the time, the Queensland Government reiterated its "in-principle" support for the move to modernise the casino control laws of the state to make them more up-to-date and bring in a series of measures aimed at minimising gambling-related harm.
As mentioned above, some of these gambling harm minimisation measures include significant new controls on how much time and money can be spent by local punters on so-called pokies, as well as the implementation of cashless cards that would be linked to a person's ID and will be necessary if they want to spend over AU$1,000 on gambling.
Star Entertainment's Inquiry Resulted in Multiple Recommendations for More Stringent Gambling Laws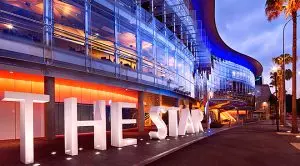 The inquiry into Star Entertainment's operations resulted in another recommendation under which a special manager was put in place should a gambling operator's licence be suspended or stripped.
However, there are 11 remaining recommendations unveiled as part of the aforementioned inquiry and they are expected to be brought into action as part of the proposed gambling laws that are expected to be put forward later this week (probably on October 25th) by Attorney-General Yvette D'Ath.
Robert Gotterson KC's report also recommended the implementation of a special gambling card that would be linked to a person's identification documents and would be used for punts worth over AU$1,000 in local casinos. Also, the data from carded play should be available to researchers to help them enable studies on gambling-related harm.
As previously explained, local gamblers are set to be required to set time and loss limits on so-called pokies before they start playing. Furthermore, they will not be allowed to use poker machines for more than 12 hours a day or spend more than three consecutive hours at the same poker machine.
Local casinos should also be required to pay a "supervision levy" in the state of New South Wales (NSW), and the regulatory body should be granted the power to launch probes, including on suitability, into gambling businesses' operations periodically.
For the time being, Star Entertainment operates a couple of casinos in the state of Queensland – Treasury Brisbane, and The Star Gold Coast. The company is set to transfer its Treasury Brisbane's operating permit over to its massive Queen's Wharf project, which is expected to be up and running in 2024.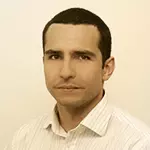 Daniel Williams
Daniel Williams has started his writing career as a freelance author at a local paper media. After working there for a couple of years and writing on various topics, he found his interest for the gambling industry.