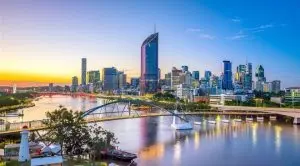 Gamblers in Queensland have racked up north of AU$5 billion in losses during the fiscal 2022-2023, according to the latest data released by the government of Australia's northeastern state. The figures reveal Queenslanders' gambling losses have increased by 11.3% during the last reporting period, jumping from AU$4.6 billion in the previous year to a whopping $5.1 billion in 2022-2023. The new figures also indicate residents of the state have lost 18.6% more to gambling compared to the last fiscal year before the coronavirus pandemic, when their losses surpassed AU$4.3 billion.
It is no secret Australians are keen on slot machines, or pokies as they call them, and government data reflects their partiality. Pokies accounted for 63.2% of all money lost as local gamblers parted with AU$3.2 billion while playing these machines. Losses from casino gaming pale in comparison with this amount as they equate to approximately AU$800 million. Lotteries contributed AU$642.1 to the annual total, while sports betting accounted for another AU$313.8 million of the overall amount lost.
According to Yvette D'Ath, Attorney-General of the northeastern state, a variety of factors could have contributed to the record figures reported for the last fiscal year, including changes in the gambling spending patterns of the locals. D'Ath insisted the local government has adopted various measures to combat problem gambling, including allocating AU$7.8 million of the state budget to Gambling Help Queensland, a non-profit organisation that provides free counselling and support for problem gamblers and their relatives.
Queensland's Government Responds with Tougher Measures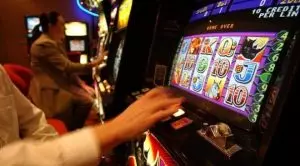 Tougher restrictions have been imposed on pubs, hotels, and other similar venues that house electronic gaming machines, the Attorney-General said. At least three seconds must pass between spins and gamblers can feed no more than AU$100 into a pokie machine at a time.
Additionally, pokie operators must comply with a six-hour mandatory closure period from 4 a.m. to 10 a.m., during which time their machines must be inoperable. As much as 97% of the pokie venues in the state comply with the closure period as of this July, D'Ath said. State authorities are also working toward making cashless gambling compulsory in local casinos for transfers that exceed AU$1,000.
There is a mandatory cap on the maximum number of gaming machines club and pub owners can operate. Last but not least, the federal government tabled an amendment to the country's gambling laws earlier this month that could prohibit Australians from using credit cards to fund their online betting activities, if passed. Operators that fail to comply with the ban could be hit with six-figure fines. The country has already imposed a ban on using credit cards at brick-and-mortar gambling facilities.
Carol Bennett, Chief Executive Officer of Alliance for Gambling Reform, referred to the latest figures as "incredible" and called for the introduction of additional measures to further protect local communities from gambling harm and excruciating losses. Bennett suspects the record amounts lost are due to the fact many residents are already struggling financially. They were trying to "get in front of the curve" and win back some of their money, Bennet said.
Clubs Queensland also came up with a statement in the wake of the disturbing figures' release. Representatives of the industry body said machines in member clubs are not operated for internal profit but rather for the benefit of their host communities. Registered clubs allocate millions to good causes each year and provide funding for local sports teams. The organisation insisted its member clubs are stark proponents of responsible gambling and strive to ensure patrons play their machines in a controlled manner.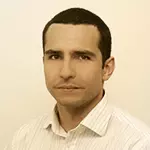 Daniel Williams
Daniel Williams has started his writing career as a freelance author at a local paper media. After working there for a couple of years and writing on various topics, he found his interest for the gambling industry.