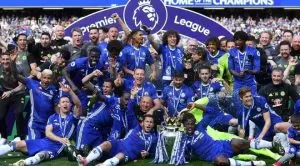 While football fans were thrilled for the opening of the new Premier League season, during the weekend of the launch of the new season, 11,000 people received messages promoting gambling. The discovery was made in a study, which warns about the unavoidable connection
between the game and sports betting.
Major PL clubs agreed earlier this year to put an end to front-shirt gambling sponsorships, with the ban coming into full effect once the 2025 season starts. Researchers, however, doubt whether this newly implemented measure will have any positive effect, considering the numerous gambling messages, which can still be seen by football fans.
Researchers Concerned About Huge Presence of Gambling Messages in Professional Football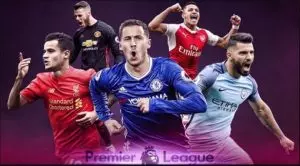 A research led by 5 News from the Gambling Harms Research's Bristol Hub, expressed a few major concerns about football's involvement with gambling. These include the extensive presence of gambling messages in football, social media posts not being labelled as ads, and the lack of sufficient messages promoting safer gambling.
The 5 News research found out that during the PL opening weekend, across six live matches, which were broadcasted on TV, viewers could see 6,966 messages promoting gambling. These included shirt logos, pitchside ads, and commercial breaks. Despite the huge number of gambling messages shown during the opening weekend, only a fifth of them were also showing safer gambling messages.
In the report concluded by the researchers, a particular concern was raised considering social media advertising. It was concluded that during the opening weekend, between 11 and 14 August, a total of 1,902 gambling ads were shown 34 million times.
The study also showed that 92% of so-called "content marketing" posts of gambling firms during the Premier League opening weekend were not clearly labelled as ads, which may be considered a violation of advertising rules and regulations.
Researchers reported that in the time of just two hours of broadcasting the PL season's opening, Sky Sports News showed 600 gambling messages while every commercial break of TalkSport showed at least one gambling ad.
Researchers Believe Removing Front-Shirt Gambling Sponsorships Will Lead to No Significant Change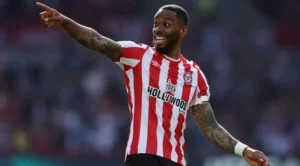 Even though the top 20 clubs in the PL have made the decision to voluntarily put an end to front-shirt gambling sponsorships, many believe that this measure will not turn out to be very effective in providing a safer gambling environment for football fans.
Study researchers believe that the ban on gambling logos on the front part of football shirts will most likely have no effect on the reduction of gambling messages in professional football. Despite removing such advertising from the front of shirts, PL clubs will still keep gambling logos on the sleeves of their shirts as well as on pitchside hoardings.
The ban on front-shirt gambling logos followed a series of complaints about a vast number of children being exposed to gambling as well as several cases of professional footballers being involved in gambling-related scandals.
Michael Chopra, former Newcastle United and Cardiff City striker, shared with 5 News that the vast presence of betting sponsorships in football has significantly worsened his own addiction. The footballer shared that with gambling messages seen even in the changing room, he was constantly facing triggers while simply facing another player.
While earlier this year, the UK government published a white paper, which introduced several changes in gambling regulation, there was no action taken to provide stricter regulations on gambling advertising or football sponsorship deals.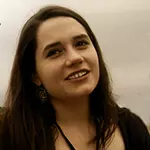 Olivia Cole
Olivia Cole has worked as a journalist for several years now. Over the last couple of years she has been engaged in writing about a number of industries and has developed an interest for the gambling market in the UK.