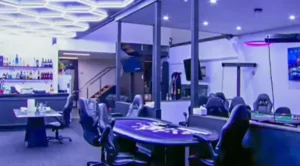 Police have raided an alleged high-end illegal casino, which was operating out of a factory based in Truganina, Melbourne. A total of 21 people have been arrested and the police have seized gaming equipment, cash, and drugs.
On Friday, Victoria Police's division targeting organised crime, Viper Taskforce, was involved in the raid of an industrial area at Truganina, which led to exposing an alleged illegal high-end casino along with an unlicensed bar.
According to the police, the illegal casino facility required a minimum buy-in of $800 and was operating on a weekly basis, with as many as 50 patrons visiting the high-end gambling facility per night.
The man who allegedly operated the illegal casino is a 35-year-old resident of Truganina. He will face charges on several offences, including offering illegal gambling activities and selling liquor without holding the proper licence for that.
The patrons who were arrested are also to be charged with various offences, which include attending an illegally operating gambling facility, consuming alcohol on unlicensed premises, and drug possession.
Victoria Police Seizes Large Amounts of Money from Organised Crime Syndicate Operating Illegal Casino in Truganina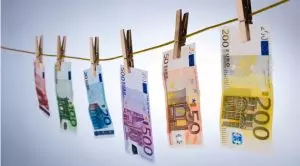 Scott Colson, Westgate Police Division Inspector, reported that the police will allege that the illegal gambling casino was hosting a variety of illegal activities, including drug trafficking and firearm possession. He also added that the arrest was a result of a raid, which was executed by local detectives, the Viper Taskforce, the State Liquor Unit, and the Public Order Response Team.
Colson also ensured that the authorities were well aware of the huge impact the seizing of significant amounts from organised crime syndicates had on their future illegal activities. He added that thanks to the raid, a large sum of money was prevented from getting "in the hands of the wrong people", with such money often being used for funding further criminal activities.
The police actions were backed up by the State Liquor Unit and Victorian Gaming and Casino Control Commission who are key drivers of rules and regulations implemented in the gambling and liquor industry.
Under the Gambling Regulation Act, illegal gambling is a serious offence, punishable with a financial penalty of $192,000 and up to two years of imprisonment.
According to Thomas McGowan, Senior Sergeant at Victoria Police, during the raid, it was discovered that the alleged illegal gambling facility was hosting poker tables, with card dealers being in operation. There was also bar staff, which supplied alcohol to people who were suspected to have paid a fee to enter the venue. The Victoria Police sergeant also explained that the illegal gambling activities that were happening at the alleged high-end unlicensed casino were linked to organised crime. The main goal of the ongoing investigation, which ended with the raid, was to put an end to such activities. McGowan explained that the investigation was going on for several months and the alleged illegal casino was suspected to have been operating for quite some time.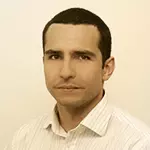 Daniel Williams
Daniel Williams has started his writing career as a freelance author at a local paper media. After working there for a couple of years and writing on various topics, he found his interest for the gambling industry.