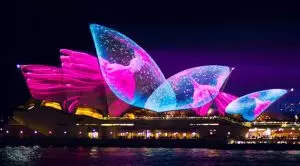 Gambling has become one of the most popular activities on a global scale, and Australia is no exception. In fact, the origins and popularity of gambling have been a crucial socio-cultural phenomenon in Australia.
The first signs of gambling in the country can be traced back to 1810. Back then, it was associated mostly with the first official horse race betting meeting in Sydney's Hyde Park, or in other words – the first time when Australian people were allowed to legally place wagers.
Other forms of gambling followed. The first Australian lottery was held in 1881 at the Sydney Cup, while the first legal poker machines (also known as pokies) came more than a hundred years after gambling was first registered in the country. Clubs across the country started offering them in 1956.
Gambling Remains Popular Pastime in Australia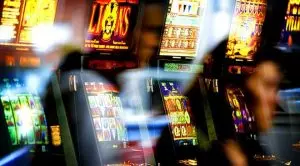 As previously reported by Casino Guardian, Australian people are quite engaged in various forms of gambling offered in the country. As a matter of fact, gambling is one of Australia's most popular forms of entertainment.
High participation rates are common, no matter if it comes to the popular and much-loved poker machines and traditional sports betting and card games. On the other hand, cultural acceptance is also an important factor because it has contributed to the overall popularity of gambling and helps to normalise casino gambling, sports betting and other contemporary forms of gambling.
Having in mind how market conditions change throughout time, digitalisation should be mentioned as one of the main trends that have had an impact on the sector. Since gambling has become vastly available across Australia and more easily accessible to anyone, other issues got into the spotlight. Considering the fact that gambling operators invest a lot of time, money and effort into further growth and promoting their services, the gambling sector has expanded really quickly, with a massive number of Australians being engaged in it.
Currently, gambling is one of the industries of huge finances in the country, with local casino and gambling companies paying large taxes and creating multiple work opportunities. This is exactly the reason why the Government has been considered a lot more lenient towards the sector that accounts for tax money funding various initiatives.
Origins, History and Normalisation of Gambling and Pokies in Australia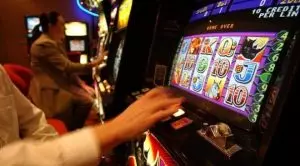 If one takes into consideration the socio-cultural dynamics of gambling in Australia, they will immediately make some interesting findings.
As previously noted, infamous poker machines, also known as pokies, have been among the most popular forms of gambling in Australian society. Since the beginning of the 20th century, gambling has been taken as a major source of entertainment for local players, so it is not surprising that it managed to get deeply implemented in the country's culture, becoming an integral part of the Australian economy.
Times change, and so do the forms of gambling that locals prefer. Currently, a massive number of people use their phones to gamble. However, at the very beginning, they would do so in pubs and clubs that allowed them to gather and socialise. Now, people not only in Australia but on a global scale opt for online gambling more often as a result of the digitalisation trends.
Socialisation and bonding with each other have been among the first aspects of poker machine culture in Australia. Gambling has always been considered an excellent way to socialise by people in local communities, with the first gathering for horse race betting dating back to 1810. In other words, historically, gambling was one of the ways for Australian people to bond and be a part of society.
This was not enough, though. An increasing number of people refuse to spread stereotypes about casinos, and for the time being, a lot of them believe that online gambling platforms are places where they can simply have fun. That is basically how many Australians started accepting gambling as something normal and just another way to relax, and this has contributed to the integration of the practice into the country's culture and everyday life.
When it comes to controversial poker machines, many analysts believe gambling software developers have managed to create a close connection between gambling and art that comes with nice-looking pokies. Unfortunately, that connection could have grown too close.
As mentioned above, technological development is closely linked to poker machines, since they have to be created using contemporary digital devices. This helps raise the gambling participation rates in the country, with hundreds of thousands of Australian residents engaging in various forms of gambling, and more specifically, pokies. The large gambling participation rates, however, have resulted in problem gambling that has been having an extremely negative impact on society.
Poker Machines Account for Australians' Massive Gambling Losses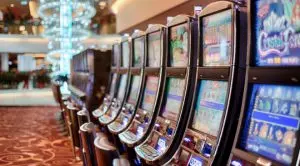 According to reports, if gambling losses were averaged over the entire adult population in Australia, each person would lose approximately AU$1,200 every year. This makes Australia the nation with the largest gambling spending rates on a global scale, with local users generating a massive part of their losses on so-called pokies.
Electronic poker machines, which are also known as pokies, have been often described as the "electronic heroin" of the country. Currently, 0.33% of the world's population lives in Australia, but one-fifth of the world's pokies are hosted there, with rows of pokies found not only in casinos but also in clubs, pubs, and hotels.
Reportedly, the machines generate about AU$13 billion annually, which is more than casinos, sports betting, and lotteries combined. To make things worse, recent inquiries have found that the controversial terminals are being used for money laundering activities. And still, all of this is nothing compared to the personal cost at which the machines come.
As confirmed by mental health specialists, poker machines are often concentrated in socially and economically disadvantaged areas. Pokies have been found to contribute to criminal and financial offences, poverty, family breakdowns, domestic violence, and suicides.
Monash University professor and gambling specialist Charles Livingstone has noted that electronic gaming machines (EGMs) are designed in a way that delivers dopamine to the human brain even at times when players are losing money. This is what makes pokies extremely addictive, especially when it comes to vulnerable users and communities. According to Dr Livingstone, poker machines are the best example of exploitation of customers who find it hard to control their gambling.
Proposed Reforms Remain on Federal and State Governments' Agenda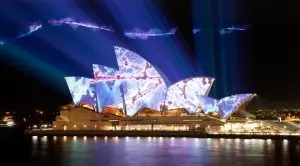 There has been a growing appetite for reforms in Australia's gambling sector.
According to poker machine advocates, the state of New South Wales (NSW) which currently hosts about 50% of the country's pokies, can be considered "the beating heart" of the nation's gambling sector.
So far, the state Government and opposition have committed to policies targeting problem gambling following increased criticism that both lawmakers and gambling industry supporters have drawn profit from people's misery. Reportedly, in the 2020/2021 financial year, the NSW Government received almost AU$2 billion in poker machine tax revenue.
Some suggestions occurred that a stricter stance would have a better effect on dramatically slashing gambling addiction rates in the country.
The truth is that local Governments across Australia have been somehow reluctant to forgo controversial pokies as a massive source of state coffers' income. As previously reported by Casino Guardian, groups such as ClubsNSW have long been among the largest donors to local political parties and communities in the country. Such groups have lobbied against the proposed legislative changes, claiming that they put the viability of clubs and pubs in danger.
Although there were wide-ranging lobbyist and ad campaigns, there is still hope for a change, with a number of state Governments having already taken some steps to reduce gambling participation rates and raise people's awareness of the potential negative effects that originate from excessive gambling.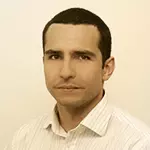 Daniel Williams
Daniel Williams has started his writing career as a freelance author at a local paper media. After working there for a couple of years and writing on various topics, he found his interest for the gambling industry.