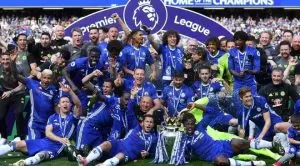 It was not until the Premier League (PL) entered its tenth season that a gambling sponsorship was promoted on PL club shirts. Nowadays, 40% of the front-shirt sponsors of PL clubs are betting companies. It seems like even the ban on gambling-related partnerships on PL football shirt fronts has not disturbed the clubs as even before the implementation of the ban, the number of gambling front-shirt sponsorships remains the same.
PL clubs' intentions to continue to cash in on the questionable sponsorships with betting companies shows that expressed concerns about increasing gambling issues in the UK are very much disregarded. The gambling industry in the UK has become one of the biggest hubs in the world, generating a revenue of £14.7 billion in 2022. Considering the industry's influence, it comes as no surprise that throughout the years, PL clubs have enjoyed serious financial support from their sponsorships with betting companies.
PL Agrees to Ban Front-Shirt Gambling Sponsorships as Problem Gambling Issues Continue to Arise among Football Players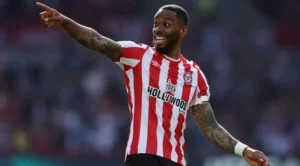 While English football clubs have enjoyed generous income from deals with gambling entities, the PL has been continuously criticised for promoting an industry, which relies on exploiting vulnerable people. Gambling addiction has also become a topic of concern among professional footballers and people involved in the sport as PL players were involved in gambling-related scandals.
Not long ago, Ivan Toney, Brentford's striker, was punished with an eight-month ban due to breaches of FA betting rules. Even though Toney could have faced an even harsher punishment, his suspension was reduced after it was established that he was suffering from a gambling addiction. It is also worth noting that for the larger part of his career, Tony was playing while he was wearing shirts that promoted sports betting.
Unfortunately, just a few days ago, another professional football player was accused of breaching FA betting rules. Currently, Lucas Pacqueta is under investigation after a gambling company warned authorities about the footballer's behaviour. Interestingly enough, the report came from a firm, which is West Ham's long-term front shirt sponsor.
Before the start of the 2023/24 season, the PL agreed to take some actions and decided to remove gambling companies' logos from the front part of clubs' match day shirts. This ban will come into effect following the end of the 2025/26 season. Despite PL clubs agreeing with the ban, results show that this season, 40% of PL clubs have chosen to rely on gambling sponsorships for the front and centre of their shirts, which is the same number as the previous season.
While some clubs have decided to turn to alternative businesses for their front-shirt sponsorships, however, many PL clubs have decided to make use of the lucrative gambling sponsorships for as long as they can.
West Bromwich Albion Signs Gambling Shirt Sponsorship after EFL Clubs Get Free Pass on Gambling Sponsorship Ban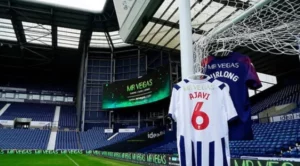 Since the UK Government did not extend the front-shirt gambling sponsorship ban to other leagues, Scottish clubs and the English Football League (EFL) are free to keep their front-shirt gambling deals after the end of the 2025/26 season. The Scottish clubs Celtic and Rangers have both signed long-term deals with gambling companies, while EFL clubs are in partnerships with Skybet since 2013.
A couple of days ago, EFL's West Bromwich Albion announced its new shirt sponsorship with gambling brand Mr Vegas. The online casino's logo is already present on the back of Albion's shirts, helping the Malta-based operator to further increase its popularity in the UK market.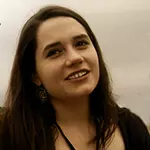 Olivia Cole
Olivia Cole has worked as a journalist for several years now. Over the last couple of years she has been engaged in writing about a number of industries and has developed an interest for the gambling market in the UK.