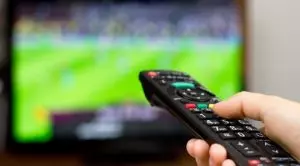 The state of New South Wales has shared some concerns regarding the volume of gambling advertising. Despite that, local authorities refused to side with an inquiry's call for a full ban on gambling adverts within a three-year period, prompting fears that federal Labour may use state lawmakers' resistance not to suspend the practice but to rather opt for some new limits.
Several consultations with state and territory ministers, who are currently engaged in the regulation of the local gambling sector, regarding the proposed advertising ban were carried out on September 26th. So far, no firm decision has been made, as the lawmakers are still expecting the Commonwealth to issue an official position on the matter.
Prime Minister Anthony Albanese, who has previously described the gambling adverts as "annoying", now has shared that the ads have become "more obstructive". He reminded that the tag on the ads had been changed so that the message that a player is more likely to lose was made more noticeable now. According to Mr Albanese, such messages are much more effective than simply encouraging players to gamble responsibly through a message at the end of the ads.
As previously reported by Casino Guardian, in June, the social policy and legal affairs committee issued a recommendation for a 3-year phase-in period for the implementation of a full ban on online gambling advertisements, along with a ban on trailing commissions and various enticements used by companies to attract more players to their services and encourage them to spend more time and money.
NSW Government Awaits for Commonwealth Decision on the Gambling Ads Issue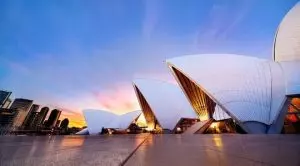 Michelle Rowland, the communications minister, has agreed that the current situation is not good enough but the truth is the Government of Prime Minister Albanese has never officially announced a decision to fully suspend gambling adverts or opt for a softer option, such as a part-time ban of adverts during game time, for example.
Some local broadcasting groups, such as Free TV Australia, have called for the implementation of certain limits on the frequency of gambling adverts, warning that a full ban would have a massive negative impact on both television services and their viewers.
A spokesperson for the gaming minister of New South Wales noted that the Minns government realises that the existing restrictions in terms of gambling advertising were not enough to meet community expectations, especially considering the fact that gambling advertising volumes are constantly increasing. When asked whether the NSW Government supports the ban, the spokesperson explained that the state lawmakers supported restrictive actions to tackle the current level of advertising and remained committed to minimising all forms of gambling-related harm.
Tim Costello, a long-time anti-gambling advocate and representative of the Alliance for Gambling Reform (AGR), commented on the situation, saying that imposing only some limits on gambling adverts was not good enough. According to him, the implementation of a total ban phased in more than three years would be a much better solution. Mr Costello believes that the recommendation of the bipartisan committee for a full ban on gambling advertising needs to be taken into account in order to make sure that the community is well-protected against all types of gambling harm.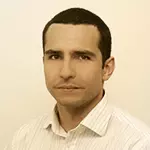 Daniel Williams
Daniel Williams has started his writing career as a freelance author at a local paper media. After working there for a couple of years and writing on various topics, he found his interest for the gambling industry.