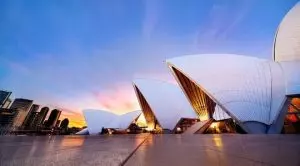 The Government of New South Wales (NSW) has confirmed that a proposed measure aimed at tackling gambling outward signage and advertisements is set to be fully complied with. State lawmakers have revealed that almost 50% of all gambling establishments have already decided to act preventively and dispose of their outward signage in line with the proposed ban.
The local Government has voted on the measure that is aimed at making gambling businesses remove signage that calls for passers-by to visit the companies' VIP lounge, VIP room, Players' Lounge, Golden Room, and other similar designated gambling spaces.
Apart from some gambling operators in New South Wales, the state authorities have also acted preemptively and anticipated that some gambling operators have been using commonly-known imagery and signage that could attract people. That is why the NSW Government has made sure this type of outward branding and marketing is also suspended under the new rules.
About a week ago, some Government officials provided an update, confirming that 215 out of 530 venues have moved on and made sure they operate in full compliance with the measure.
Larger Package of Gambling Protection Measures Being Unveiled in the NSW and Australia as a Whole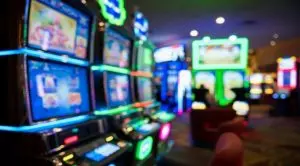 David Harris, the Minister for Gambling and Racing in New South Wales, has praised the efforts made by these establishments and noted that they were implemented to make sure that the Government is able to collaborate with operators, especially when it comes to helping reduce gambling-related harm and making sure that local gamblers are well-protected against potential gambling-related harm.
Mr Harris confirmed that the changes regarding outward signage and advertising of gambling businesses were officially announced in May as part of the Government's efforts to implement a thorough and yet staged approach to make sure that clubs and pubs in New South Wales were given enough time to remove, conceal and switch off all signage promoting gambling services across the state. The measure, however, has been unveiled as one of the planned proposals that are aimed at elevating the responsible gambling landscape in Australia, and the state of New South Wales, in particular.
Of course, the removal and elimination of outside signage and advertising materials is not the only measure that is to be implemented to make sure that Australian and NSW residents are well-protected against gambling-related harm. As previously reported by Casino Guardian, one of the most ambitious projects unveiled by local lawmakers involves the introduction of some measures to reduce the cash input limits for electronic gaming machines (EGM) to AU$500. The current betting limit of the terminals is currently AU$5,000.
The NSW Government is also focused on the implementation of a cashless technology that is set to tackle money laundering and improve customer protection.
Another measure aimed at protecting local people from the potential negative effects of gambling is banning NSW pubs and clubs from offering gambling materials from being able to make donations of any sort to political parties' campaigns. Responsible Gaming Officers are also set to be appointed at all venues that offer more than 20 electronic gaming machines.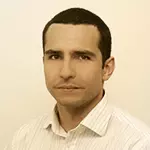 Daniel Williams
Daniel Williams has started his writing career as a freelance author at a local paper media. After working there for a couple of years and writing on various topics, he found his interest for the gambling industry.