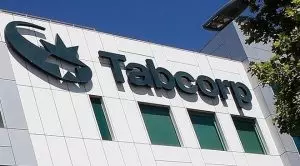 Gambling companies in Australia have been officially warned, with local regulatory bodies still trying to cope with the consequences of their serious lack of action by prosecuting operators' offences.
Tabcorp has faced a second fine this month, with a New South Wales (NSW) magistrate announcing a decision to impose an A$15,000 penalty on the betting company. What is worse, the cost to the reputation of the Australian gambling giant is probably much more serious after it faced conviction for offering enticement to people who did not have a TAB betting account. The offence was prosecuted by the state's industry regulator, the Liquor and Gaming NSW.
As a result of the fine, the company's share value declined by 3% on September 28th trading against a flat broader share market.
The decision of the Liquor and Gaming NSW to impose a monetary penalty on Tabcorp comes after the Victorian Gambling and Casino Control Commission (VGCCC) slapped the gambling operator with an A$1-million fine earlier in September for the company's lack of compliance over a massive system outage during the Spring Racing Carnival in 2020.
Last week, the VGCCC, which operates as a successor of the Victorian Royal Commission that reviewed the operations of Crown Resort and exposed the Australian gambling giant's multiple wrongdoings and illegal behaviour during the former CEO's tenure, revealed that it was seeking a separate fine worth up to AU$700,000 from Tabcorp as the company had allowed an underage individual to gamble.
Tabcorp Advertised Online Gambling Services to Non-Betting Customers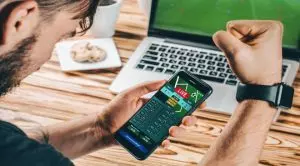 When it comes to the latest fine faced by Tabcorp, the Downing Centre Local Court found that the Australian betting operator advertised a promotion via its online gambling platform that included offering an enticement to take part in gambling activity. As a result of some internal failures, Tabcorp accidentally caused its website to offer such inducements to individuals who did not own a gambling account with the company, which is currently an offence in the state of New South Wales.
Jane Lin, the executive director of regulatory operations of Liquor and Gaming NSW, noted that the regulatory body would not tolerate the publication of gambling enticements – currently an illegal activity under the state gambling laws. She explained that as a large-scale corporation, Tabcorp is expected to demonstrate greater vigilance to prevent exposure to gambling-related harm and to have strong internal controls, too. Ms Lin further reminded that in many cases, gambling promotions can be offered legally to holders of gambling and betting accounts, who had consciously made a decision to sign up with the gambling service provider and have given their consent to receiving such information.
For the time being, advertising any inducement offers for participation in gambling activities is suspended in the state of New South Wales. Gambling companies are also banned from providing local consumers with special enticements in return for opening betting accounts, keeping a betting account open, referring a friend to also open a betting account, or giving consent to receive gambling marketing communications.
Tabcorp had faced a maximum fine worth AU$110,000 for its unintentional mistake.
Victorian Gambling Regulator Disapproves of Tabcorp's Wrongdoings, Too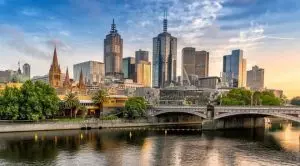 A similar regulatory approach to its counterpart in NSW has been adopted by the gambling watchdog in the state of Victoria when it comes to gambling companies' wrongdoings. This decision follows the mindblowing findings of the Royal Commission inquiries into both Crown Resorts and Star Entertainment, which eventually exposed multiple wrongdoings of both Australian gambling giants, such as facilitating money laundering at casino premises, links to organized crime, and other criminal offences.
Earlier in September, the chair of the Victorian Gambling and Casino Control Commission, Fran Thorn, shared that Tabcorp's controversial conduct during the 2020 Spring Racing Carnival that saw its wagering and betting system (WBS) become inoperable for about 36 hours was unacceptable. Ms Thorn further criticised the company for not being cooperative and forthcoming during the investigation held by the regulatory body, saying that the operator had failed to provide the information that the watchdog required about its systems' business continuity and disaster recovery capability. This was categorised as Tabcorp's failure to comply with the VGCCC's directions and eventually led to the AU$1-million penalty.
As previously reported by Casino Guardian, Tabcorp is legally obliged under the provisions of its gambling and betting licence to make sure that its WBS is constantly available.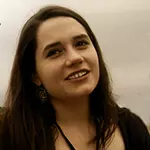 Olivia Cole
Olivia Cole has worked as a journalist for several years now. Over the last couple of years she has been engaged in writing about a number of industries and has developed an interest for the gambling market in the UK.