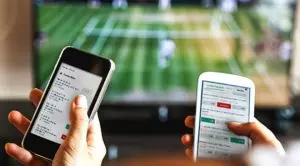 The gambling regulatory body of New South Wales continues to hold sports betting operators accountable for alleged lack of compliance with the state's laws.
Since 2016, Liquor and Gaming NSW has issued fines for illegal gambling advertising worth more than AU$1.1 million (AU$830,000 worth of fines and penalty infringement notices worth AU$270,000), with another online bookmaker having been recently convicted and fined.
Amid a wave of ongoing reforms, the NSW gambling watchdog has handed an AU$20,000 fine to online sports betting operator Bet Right for illegally offering boosted odds. As previously reported by CasinoGuardian, the state authorities have enforced stricter marketing laws, under which certain advertising and promotions practices that incentivise customers to place more and more bets have been prohibited. Bonus cash prizes, free bets, "refer-a-friend" promos, and – as in the case of Bet Right – boosted odds have all been among the suspended types of marketing practices in the gambling sector.
The Liquor and Gaming NSW's Regulatory Operations Executive Director, Jane Lin, noted that the watchdog had been actively engaged with the regulation of online bookmakers. She explained that the body had already provided guidance on local gambling companies' compliance obligations, so there was absolutely no excuse for such bookies to continue using advertising inducements to lure customers into spending more and more money on their platforms.
Ms Lin announced that a total of 14 penalty infringement notices worth a total of AU$210,000 were issued in April to the online gambling operator Betr – a figure that represents the largest-ever fine slapped on a wagering company for offering inducements in the history of New South Wales.
Incentivised Gambling Advertising Practices Currently Not Permitted in New South Wales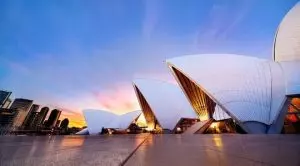 The fine issued against Bet Right was handed down through a court action that took place in Sydney's Downing Centre Local Court after a probe into the company's advertising practices, which happens to be the latest in a series of fiscal enforcement actions initiated by the regulatory body.
Following an investigation led by the state's gambling regulator, Bet Right was found to have illegally offered its boosted odds to local customers. As mentioned above, adverts that include inducements to play or frequently participate in gambling, are currently prohibited under the provisions of the NSW Betting and Racing Act. Apart from that, the online bookie was found not guilty of three other charges that have not been disclosed so far.
Currently, the state of New South Wales is actively overhauling its gambling legislation, with lawmakers willing to bring some reforms to the sector. A 16-member panel has been tasked with the coordination and development of the state's roadmap for regulatory changes.
As mentioned above, the latest fine imposed by the NSW gambling watchdog comes amidst the ongoing reform, with a number of changes having already been introduced.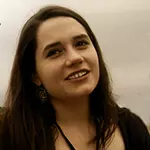 Olivia Cole
Olivia Cole has worked as a journalist for several years now. Over the last couple of years she has been engaged in writing about a number of industries and has developed an interest for the gambling market in the UK.