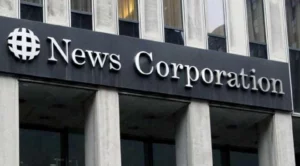 CODE Bet, which is News Corp's dedicated sports betting website, was criticised by anti-gambling supporters who labelled the platform as "a new low". The criticism arose after the community raised some concerns regarding gambling, following the call for a ban on ads and commentary on odds.
CODE Bet is a platform that ensures various gambling-related information by providing reports, videos, podcasts, and other forms of content related to the best offers currently provided by betting brands like Ladbrokes, Bet365, TopSport, and Betr. Something that is worth mentioning is that News Corp, which is the parent company of CODE Bet, also owns shares in Betr. The betting hub of News Corp also provides commentary on major sports betting markets in Australia as well as markets like the English Premier League, the NFL, the National Hockey League, Major League Basketball, and the National Basketball League.
Advocates for Safer Gambling Criticise CODE Bet's Content, Accused of Promoting Risky Gambling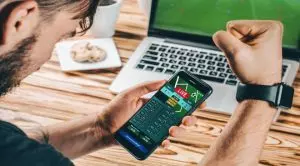 Recently, Carol Bennett, chief executive at the Alliance for Gambling Reform, called out the CODE Bet platform for its excessive gambling-related content. She believed that publishing such large amounts of gambling reviews and other content centred around gambling was harmful and was promoting an industry, which encouraged risky bets.
In an attempt to benefit from those who are vulnerable to gambling harm, News Corp has reached "a new low" by launching its new CodeSports website, which is supported by the company's information hub, CODE Bet, said Bennett.
The anti-gambling advocate also highlighted the fact that Australians are carrying the title of the biggest gambling losers in the world, with a national inquiry report proving the huge harm online gambling is causing to vulnerable people.
When asked to speak on this issue, a CODE Bet spokesperson ensured that the platform is responsible when it comes to the content it publishes and will comply with the law.
News Corp Business Could Suffer Huge Loss if Government Ban Comes into Effect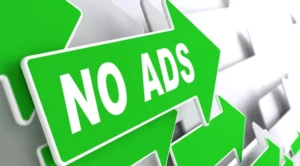 If the parliamentary committee's suggestion to introduce a ban on all gambling ads in the next three years and impose an immediate ban on online gambling commentary passes, CODE Bet's business could face great harm.
The criticism towards the hub publishing gambling-related content was also backed up by Angela Rintol, who recently published a journal article revealing the destructive effect of gambling addiction, which has led to 184 suicides in the span of eight years in Victoria. According to Rintol, the media helps gambling operators by providing a platform to attract new customers, further amplifying the potential gambling harm. Instead, the media could put more effort into providing protection from gambling harm for its audience.
Another issue that may also negatively affect News Corp's business is the proposed ban on trailing commissions. Although the company refused to provide a definite answer to questions about whether it benefits from receiving trailing commissions, it has other platforms that publish gambling-related content and generate income through trailing commissions. If the government decides to ban all forms of gambling ads, this would be quite troublesome for News Corp's business model as it would prevent the company from generating money through various forms of promoting gambling activities to its target audience.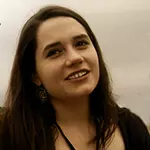 Olivia Cole
Olivia Cole has worked as a journalist for several years now. Over the last couple of years she has been engaged in writing about a number of industries and has developed an interest for the gambling market in the UK.