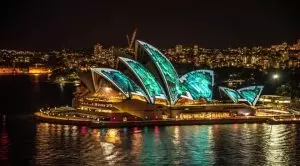 A Government survey has revealed that young Australian people in the age group between 18 and 34 years are exposed to a higher risk of gambling-related harm than any other age group.
On October 26th, the Australian Gambling Research Centre at the Australian Institute of Family Studies (AIFS) published its National Gambling Trends Study's latest edition.
The survey found that 18 to 34-year-olds who gambled on regular slot machines spent an average of AU$1,453 every month on all forms of gambling. In addition, a significant majority of 89% of them were categorised as at-risk gamblers, which basically means they spend more money than they can actually afford or feel stress and guilt when they think about their gambling habits.
People in the same age group who regularly gambled online were found to have spent about AU$886 on average every month on all forms of gambling. The study found that 82% of these people met the criteria for at-risk gambling and were more likely to face gambling-related harm.
Furthermore, of all regular online gamblers who took part in the Australian Gambling Research Centre's survey, 27% confirmed that they used credit cards to fund their gambling transactions. Another 13% admitted that they have used unregulated offshore gambling services over the 12 months preceding the study, and less than 7% of the survey respondents shared that they have actually looked for help to deal with their compulsive gambling habits.
Parliamentary Committee Makes 31 Recommendations Aimed at Tackling Gambling Harm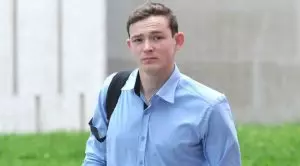 One of the research directors at the Australian Institute of Family Studies – Rae Kaspiew – cited the survey findings to call for the Government to impose urgent measures aimed at reducing gambling-related harms. Some of the measures she suggested as efficient include the implementation of a credit card ban for online gambling transactions, a reduction in the operating hours of venues hosting slot machines, as well as the introduction of a special self-exclusion register that would provide online gamblers with the opportunity to suspend themselves from signing up for new accounts.
As Ms Kaspiew explained in a media release, the Institute's research found that measures aimed at reducing gambling-related harm were much needed. She further shared that researchers remained hopeful that the latest report on poker machine gambling and its impact on individuals and society would provide the competent authorities with more information and encourage them to accelerate their efforts to tackle this issue.
In June 2023, the parliamentary Standing Committee on Social Policy and Legal Affairs published a report featuring recommendations that Australia should suspend online gambling advertising across all media channels at all times within a three-year period.
Now, the Communications Minister Michelle Rowland and the Social Services Minister Amanda Rishworth confirmed they were committed to taking the recent report and the recommendations made by it into account. They are set to formulate a final decision on whether the report's 31 recommendations will be adopted partly or in full.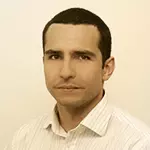 Daniel Williams
Daniel Williams has started his writing career as a freelance author at a local paper media. After working there for a couple of years and writing on various topics, he found his interest for the gambling industry.