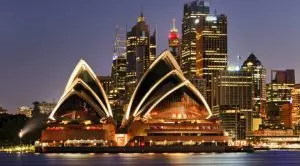 The University of Sydney announced the establishment of a multi-disciplinary centre that primarily targets to advance the research on local players' gambling behaviour and minimisation of gambling-related harm.
The unit, called Centre of Excellence in Gambling Research (CoEGR) was successfully created through the AU$600,000 funding, received by the global leader in gambling disorder and responsible gambling research and education, the International Centre for Responsible Gaming (ICRG). As revealed by the University of Sydney, the CoEGR is set to operate under the leadership of Professor Sally Gainsbury, an experienced professional specialising in research of gambling psychology. The new unit will be aimed at bringing together a diverse group of researchers working in a number of segments, including business, economics, public health, and psychology.
As revealed by the creators of the Centre of Excellence in Gambling Research, a leading aspect of the CoEGR's approach while doing its work will be the establishment of partnerships with some of the largest and most prominent gambling operators, which will provide researchers with the chance to conduct some tests and trials live in order to better check how efficient the centre's interventions are.
Researchers from the University of Sydney also revealed that CoEGR's main goal will be the translation of the latest research findings into practical and evidence-led strategies that would help Australian authorities with the prevention and reduction of gambling-related harm.
Very Few Problem Gamblers Seek Professional Help until It Is Not Too Late
The leader of the Centre of Excellence in Gambling Research, Professor Gainsbury, noted that the new entity would create an unprecedented collaboration between researchers and gambling operators as part of an effort to overcome previous limitations in the field on one hand, and paving the way for new and effective research, on the other hand.
Professor Gainsbury further revealed that, as part of the research, gambling companies would share de-identified data on their customers' gambling behaviour, which would allow the Centre to assess new interventions, providing researchers with the chance to create a unique dataset containing a high level of customer details.
As mentioned above, the researchers are set to use a multi-disciplinary and consumer-centric approach to evaluate the data gathered and received by gambling operators and truly reduce gambling-related harm. The team of the new CoEGR will also operate as part of the ARC Life Course Centre within the University of Sydney.
According to previous research carried out and cited by Professor Gainsbury, 1% of adults in Western countries face gambling disorders, while 4% of adults are dealing with serious gambling issues and can be categorised as gambling addicts. Unfortunately, less than 10% of these people seek professional support to deal with their problems, or at least do not do so until they had reached a crisis point. This is exactly what the new entity would try to improve by bolstering preventive interventions and encouraging positive habit change when gambling-related harm is in its early stages.
As revealed by the University of Sydney, the new CoEGR is set to be impeded in the university's already existing support structures, including the Brain and Mind Centre and two sub-divisions – the Technology Addiction Team and the Gambling Treatment and Research Clinic – in order to make sure that researchers would use a comprehensive and holistic approach when addressing all gambling-related issues.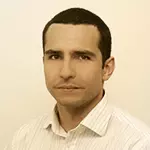 Daniel Williams
Daniel Williams has started his writing career as a freelance author at a local paper media. After working there for a couple of years and writing on various topics, he found his interest for the gambling industry.