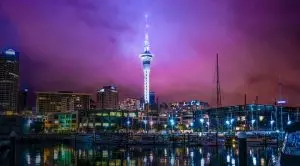 New Zealand's National Party has released some details in regard to an ambitious plan that is aimed at imposing a tax on offshore online gambling services and implementing taxes for foreign buyers of houses, along with other regulatory changes.
Some industry experts have shared expectations for intense competition in New Zealand's market ahead of the country's general elections that are set to take place in October 2023. Considering some concerns regarding higher taxes, increasing inflation, and high-interest rates, a massive clash between the National Party and the Labour Party is expected but, for the time being, it remains unclear who the winner will be.
According to media reports, earlier this week, New Zealand's National Party unveiled some details regarding a significant tax reform that the party plans to implement in case it wins the upcoming October elections.
Significant Tax Changes Planned for Digital Gambling Services in New Zealand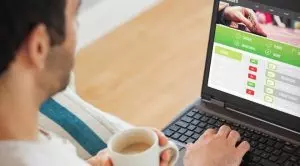 One of the most significant tax regime changes that were suggested by the National Party is associated with the taxation of digital gambling services offered by offshore operators.
For the time being, the New Zealand Lottery Commission and TAB NZ are the only regulated gambling service providers available for the country's residents. However, this has never been too big of a hurdle for offshore operators that have been taking advantage of the fact that the existing regulations in the country do not outlaw offshore online gambling operators as illegal.
As a result, foreign operators offer their services online, considering the fact that offshore gambling websites are not regulated, which basically means that they do not pay taxes to the country. According to the National Party, the implementation of some changes to the existing tax regime would close this gap and benefit from online gambling tax revenue worth millions of NZ dollars.
Apart from that, New Zealand's National Party hinted about some plans to implement a 15% tax that would apply to foreign house buyers. If the proposed changes come into effect, such a tax would apply only to properties that are estimated at over NZ$2 million.
National Party Unveils Wise and Balanced Tax Plan for Offshore Online Gambling Services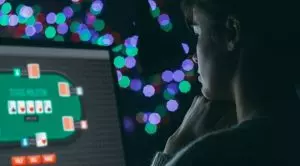 At the time when he announced the new tax policy, the leader of the National Party, Christopher Luxon, shared that the plan confirms that a National Government would be able to do what the party had been planning to do all along – and that is putting money in New Zealanders' back pockets as a result of a wise, balanced and fully-funded tax plan.
As mentioned above, the party's next tax plan, called Back Pocket Boost, represents an important change to the country's taxation model.
Finance spokesperson Nicola Willis shared that the alterations seek to offset pressure on the country's inflation, while at the same time eliminating the need for borrowing money from various financial institutions. Ms Willis explained that the plan had been specially designed to be self-funding in a way that would allow the National Party guarantee to tax relief for working people, even in case the Labour Government leaves the country's books in a mess, as expected.
The National Party's finance spokesperson shared that if his party wins the upcoming October election, it will focus on increasing the education funding on an annual basis. In addition, Ms Willis noted that the party commits to boosting the frontline health service funding.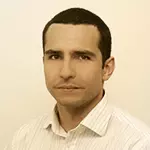 Daniel Williams
Daniel Williams has started his writing career as a freelance author at a local paper media. After working there for a couple of years and writing on various topics, he found his interest for the gambling industry.