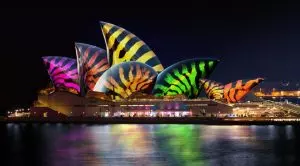 An online advertising database that was used to target certain groups of consumers includes categories for Australian people who have gambled over "the last seven days" and "heavy TAB gamblers", media reports revealed.
The dataset consisting of a total of 650,000 international "audience segments" was found on Xandr – an advertising technology platform owned by Microsoft – by one of Cracked Labs' privacy researchers, Wolfie Christl. It listed dozens of data providers looking for the chance to reach specific target groups of people online through their advertising campaigns. As found by Mr Christl, the database had consumers grouped by interests linked to casinos and online gambling, with a number of data brokers selling ways to target gamblers in the US, Europe and other regions. No individuals are listed in the Xandr dataset, just categories.
As The Guardian reported, the majority of the more than 40 categories identified as related to Australian gamblers were divided into subgroups associated with sports interest, gambling interest, or a particular venue.
Market experts have noted that while targeting adult Australians with gambling adverts is currently legal in the country, the targeting of regular gamblers was definitely a worrying trend per se. According to one of the renowned Deakin University researchers who study the impact of gambling in Australia, Dr Simone McCarthy, the fact that categories of frequent punters were included in the aforementioned dataset was troubling, because it not only such customers at risk of being harmed by gambling adverts but also boosted that risk quite significantly.
For the time being, gambling advertising is strictly monitored in Australia, with the practice being under increasing scrutiny, especially after a parliamentary inquiry made a recommendation that all online gambling ads are suspended across live broadcasts and social media platforms within three years.
Lots of Questions Regarding the Controversial Dataset Remain Unanswered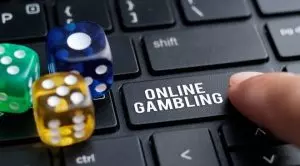 In their strategies to target customers, advertisers use various types of data, from users' location to their purchase history. Often, companies create profiles based on assumptions about the audience's demographics or interests.
According to reports, the database grouped potential global consumers depending on different indicators. Microsoft, which owns Xandr, shared that the document was accidentally published on the platform's website and was outdated. As a company spokesperson shared, Xandr's data privacy practices were regularly assessed in order to make sure they were in line with all applicable data protection laws.
Markup shared that, according to file metadata, the dataset was created in May 2021, which basically meant that some segments may no longer be in use. Also, no less than one of the Australian audience research companies that were included in the database was now gradually discontinuing its operations from the gambling segments offered to advertisers.
Despite that, researchers believe that personal data may still be traded in troublesome ways. Wolfie Christl pointed out that much of the data was likely to be already flawed or inaccurate, which only makes the issue worse. Apart from that, there is no information about where the data flows to and how it is used. To make the matter even more complex, a tangled web of companies involved in the online advertising business was also part of the controversial database.
There are currently many agencies conducting multiple surveys with Australians on an annual basis. The data gathered as a result of these surveys can be used to understand certain aggregate habits of local people, but companies usually do not sell or provide household or individual identifiers. These types of area-level data may be matched by data providers to a variety of available identifiers. At a later stage, such companies usually offer advertisers the chance to reach consumer groups via so-called automated ad targeting, rather than providing them with "raw data".
Australian Lawmakers Consider More Restrictions Implemented in Gambling Advertising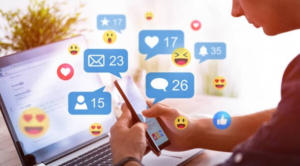 As previously reported by Casino Guardian, gambling advertising remains under scrutiny in Australia. The Federal Government is considering the implementation of more restrictions in gambling advertising regulation as part of its efforts to protect local consumers from potential harm associated with gambling. Lately, lawmakers have been focusing primarily on gambling advertising in sports, as well as on gambling advertising on social media.
According to data provided by Nielsen, the advertising spend of gambling operators in the country was estimated at over AU$310 million in 2022.
Unfortunately, the principal of Data Synergies Pty Limited – Peter Leonard – shared that the advertising technology sector has not yet held an open conversation regarding the transparency of the sector, especially when it comes to whether some forms of customer targeting are not acceptable. According to Mr Leonard, there should be some prohibitions at least on the use of targeting for certain applications that are considered associated with higher risk or detrimental impact on society.
Still, the advertising tech specialists highlighted the fact that even if the type of audience targeting found in the Xandr dataset was not allowed online, potential customers of gambling operators would probably see adverts because casino, gambling, and sportsbook operators would work directly in collaboration with gambling-related publishers to better target such customers.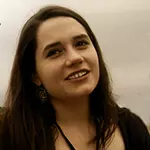 Olivia Cole
Olivia Cole has worked as a journalist for several years now. Over the last couple of years she has been engaged in writing about a number of industries and has developed an interest for the gambling market in the UK.