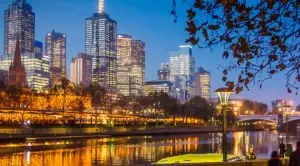 A former Member of Parliament in the state of Victoria, Russell Northe, has faced an almost two-year imprisonment sentence for using public money worth more than AU$170,000 to fuel his problem gambling.
The Melbourne Country Court officially announced his sentence in the middle of the week, after 57-year-old Northe pleaded guilty to two counts of misconduct while in public office. At the time, Judge Michael McInerney handed out a total effective imprisonment sentence of 21 months and further explained that if the defendant had not made a guilty plea, he would have imposed an overall effective imprisonment sentence of 36 months with a 22-month non-parole period.
As confirmed by the judge, Mr Northe had accumulated overall gambling debts worth approximately AU$400,000 as a result of his gambling in the period from 2014 to 2019. The court heard that the former National Party and then Independent MP provided his auditor with some documents detailing falsified labour hire, rental expenditure and office equipment for 2019 and 2020.
In January 2023, 43 of the 45 charges faced by Russell Northe were dropped and he then pleaded guilty to the misconduct in public office offences.
Under its current sentence, the former MP will have the right to apply for parole after spending at least one year in prison. He was charged with 45 offences in 2022 following an investigation held by the Independent Broad-Based Anti-Corruption Commission. The charges involved the provision of forged documents to avoid paying back some money to the Victorian Electoral Commission.
Defendant's Deteriorated Mental Health Serves as Mitigating Factor, Judge Says
After announcing the sentence, Judge McInerney shared that, according to him, Russell Northe would be able to adapt to his new life once he had served his sentence.
He further noted that the criminal conduct of the former Member of Parliament was shameless, protracted, and sophisticated. However, it was crucial to balance Mr Northe's sentence with consideration of the defendant's poor mental health, especially considering the fact that he has been staying as an inpatient in a mental health hospital. As such, the potential deterioration of the defendant's mental health issues and the increased risk of suicide acted as mitigating factors in the sentencing process.
In January 2023, the psychiatrist who has been working with Mr Northe handed out a report to the court, advising that the former Member of Parliament was not fit to stand trial because of his mental illness. According to the court's medical reports, the defendant should have been placed on suicide watch, which was eventually ordered by Judge McInerney who also took into account the fact that Northe had already attempted to kill himself in February 2021 after threats that reports of his crimes would be published.
Russell Northe resigned as a member of the National Party in 2017. At the time, he cited suffering from depression and gambling addiction as the reason for his decision. Still, he stayed in public office as an independent MP and was then re-elected in the next state government election.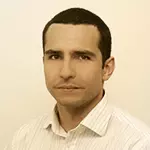 Daniel Williams
Daniel Williams has started his writing career as a freelance author at a local paper media. After working there for a couple of years and writing on various topics, he found his interest for the gambling industry.