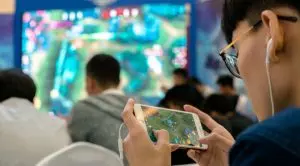 Video games simulating gambling are set to be restricted to adults only as part of a new crackdown that has been endorsed by Australia's top lawmakers.
A couple of days ago, the Standing Council of Attorney-General agreed to establish new mandatory classifications on computer games that feature gambling-like content, as of 2024. The new set of laws is set to be brought into action as of September 2024 and will mandate two controls that are similar to adult-related content.
Under the provisions of the new laws, computer games simulating gambling, such as social casino games, are set to be legally restricted to adult players through a minimum classification of R18+. An M classification, which indicates mature content that is not recommended for customers under 15 years of age, is set to be introduced for products featuring in-game purchases associated with elements of chance, such as controversial loot boxes.
At the time when the Perth meeting took place, the Attorneys-General also took into consideration lifting the age of criminal responsibility. Their opinions, however, remained divided on how to tackle the youth justice laws in the country.
The Commonwealth, State and Territory leaders, including ones of South Australia, issued a joint statement explaining that they agreed on the aforementioned crackdown as a measure to better protect vulnerable people from exposure to gambling-like mechanics and gambling-related harm.
In-Game Purchases, Loot Boxes, and Simulated Gambling Linked to Gambling-Related Harm, New Research Claims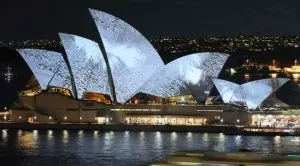 Research by the Federal Government of Australia has found an association between loot boxes, in-game purchases, simulated gambling and gambling-related harm. According to other studies, young customers who accessed simulated gambling games were 40% more likely to start spending real money on gambling at a later stage of their lives.
Gambling industry lobbyists, however, have warned that the implementation of the M rating will not have the required effect and protect children the way it was supposed to. Michelle Rowland, Australia's Communications Minister, disagreed, saying that the implementation of real changes will have children protected. Ms Rowland explained that the country's Government was determined to take measures early to keep underage individuals protected on one hand, and on the other hand, allow Australians to make better-informed choices about what they read, watch, and play.
Other National Classification Scheme reforms are now set to be investigated by a new task force that will aim at making sure that the proposed changes meet the evolving community expectations and community standards.
As mentioned above, a special working group of Australian Attorneys-General that investigated potential new laws presented its final report on what support measures and services were necessary to support underage individuals diverted from the criminal justice system. A decision on the measures that will be imposed by each jurisdiction in the country is expected to be officially announced by the end of 2023.
As Kyam Maher, the Attorney-General of South Australia, said a couple of days ago, the state Government would take the report into consideration before determining a final decision on the matter. Mr Maher further noted that any reform in this area of the criminal law had to make sure that the community safety standards were met.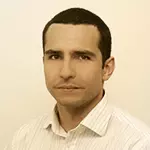 Daniel Williams
Daniel Williams has started his writing career as a freelance author at a local paper media. After working there for a couple of years and writing on various topics, he found his interest for the gambling industry.