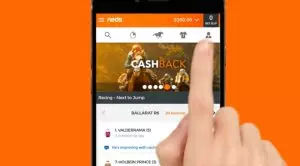 Evidence gathered during a parliamentary inquiry indicates some sports betting operators in Australia have adopted the practice of restricting wagers from winning punters, while encouraging high-risk gamblers who lose massive amounts. The evidence is in alignment with correspondence obtained by the Guardian Australia, which suggests over a dozen sportsbooks have restricted wagers from punters who generate profits from promotional offers.
According to anonymous sources from the gambling industry, imposing such restrictions is necessary since certain gamblers tend to abuse promotions like the deposit-match bonus where sportsbooks match the amount wagered by a customer on a given event with free credits. The gamblers then register several accounts under different names to redeem the deposit match multiple times. The anonymous industry sources describe this practice as market manipulation.
However, others argue that betting operators increasingly rely on these promotions to incentivise losing punters to continue gambling. The higher taxes have caused bookmakers to offer poorer odds as a means of offsetting their lost revenue. In turn, promotional incentives, such as the deposit match, prevent gamblers who are losing at a faster pace from quitting.
The Guardian Australia gained access to emails sent between 2016 and late 2022 that reveal gambling operators indeed resort to promotions to encourage wagers from customers who classify as recreational bettors. Betting companies can relabel them as professional gamblers at their sole discretion. Some companies have openly admitted to restricting savvy punters who end up costing them money in the long term.
Sportsbetting, Ladbrokes, and Sportsbet Are Among the Companies That Restricted Certain Customers from Promotions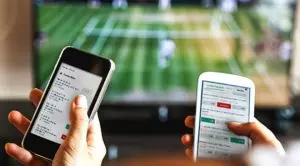 Sportsbetting is one example. The company banned a customer from participating in promotional incentives and restricted their maximum bets on regular markets back in 2021. The customer was informed in an email that the sportsbook reserved the right to block or restrict the accounts of punters who almost exclusively wager on promotional markets, exhibit traits of professional gamblers, or are not commercially viable for the operator.
Another email obtained by the Guardian Australia was from a smaller betting firm that informed a client back in 2020 that its promotional incentives are intended to reward customers who support the sportsbook with their weekly action and do not wager predominantly on promotional markets. Said customer had his account restricted and was also told that the majority of customers who had registered on that day to use a bonus had exploited the company's generosity. The operator explained theirs was a small company that simply could not afford to tolerate such practices.
Another example comes from a 2016 email that involves the gambling behemoth Ladbrokes, a brand owned and operated by Entain. The company informed a customer that its promotions were intended for use by recreational gamblers only and that customers suspected of being professional gamblers could be "disqualified" without further notice.
A spokesperson for Ladbrokes' parent company Entain confirmed certain accounts are indeed restricted but insisted the operator does not block winning customers. With that in mind, the spokesperson insisted that Entain must, nonetheless, meet its obligations towards shareholders and run its business in a financially viable manner.
Sportsbet, the biggest gambling company Down Under, has also restricted patrons from participating in promotional incentives. One customer was once informed that promotions were intended solely for punters who wager recreationally or for "entertainment purposes". The sportsbook accused the customer of "excessive" bonus participation and told them it would honour their existing bets but restrict them from further bonus redemption.
A spokesperson for Sportsbet explained that bonuses are indeed unavailable to some punters. Offering them is a commercial decision, similarly to how other companies incentivise customers with promotions. However, the spokesperson insisted that the bookmaking firm does not ban customers for simply winning or redeeming bonuses.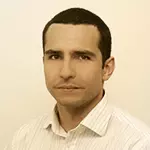 Daniel Williams
Daniel Williams has started his writing career as a freelance author at a local paper media. After working there for a couple of years and writing on various topics, he found his interest for the gambling industry.