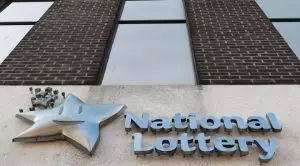 Ireland's lottery regulatory body imposed a monetary sanction worth €150,000 on Premier Lotteries Ireland (PLI) after the watchdog found that the operator failed to remain in line with its licence conditions.
The local regulator uncovered some self-exclusion clause breaches of PLI, which currently operates the Irish National Lottery. As a result, the company became subject to a €150,000 fine for violating its licence conditions. The monetary penalty has been unveiled as a result of an investigation into Premier Lotteries Ireland's operations.
The country's lottery watchdog probed the company's business and found certain deficiencies with self-exclusion that dated back to 2021.
Under the provisions of Ireland's current regulatory framework, PLI is not required to stick to self-exclusion options. However, the company actually did voluntarily implement self-exclusion options in 2019 as it sought to reduce customers who were at risk or ones who were already experiencing problem gambling and gambling-related harm. Then, two years later, in 2021, the operator complied with a General Data Protection Regulation (GDPR) requirement, under which 126 customer accounts that had chosen to permanently ban themselves from gambling and lottery services were deleted.
Upon the investigation that was held by its experts into the company's operations, Ireland's gambling regulatory body revealed that about 12 of the people who had previously excluded themselves from the PLI services and had their accounts deleted, were able to sign up with new accounts. The watchdog reported that out of the 126 accounts that were deleted in 2019, 16 people opened new accounts with the operator.
Apart from that, 10 individuals were able to actually engage in gambling activities via their new accounts. The regulator's probe found that these people purchased Irish National Lottery tickets worth approximately €3,300.
Self-Exclusion Failures Result in Monetary Penalty for Premier Lotteries Ireland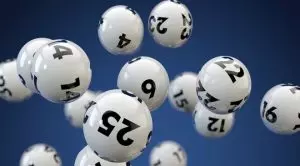 The investigation held by Ireland's gambling watchdog also found that four of the players who had previously banned themselves from gambling and lottery services were even targetted by Premier Lotteries Ireland through marketing communication.
The money withheld as a result of the latest sanction was sent to the country's exchequer who is set to assist with the distribution of the sum to various good causes across Ireland.
The chief executive officer of Ireland's lottery regulator, Carol Boate, commented on the issue, speaking about the watchdog's commitment to protecting local customers and ensuring that the operator of the National Lottery would comply with the established regulations in the country. As revealed by The Irish Sun, Ms Boate also addressed the mandatory age and identity verification checks that apply to all online players of the service.
The lottery watchdog's boss further explained that the robust measures seek to put an end to underage gambling and tackle gambling addiction rates in the country. She shared that the investigation into PLI's operations found that tighter controls were necessary to detect and prevent self-excluded players from opening new customer accounts. Ms Boate said she remained confident that the measure had already prevented vulnerable gamblers and minors from accessing online games from the National Lottery, including people who have already banned themselves from gambling but there was more to be done in order to prevent such individuals from opening new accounts.
For some time, so-called self-exclusion options have been becoming more popular among customers of all demographics thanks to their effectiveness. Along with self-exclusion options, online gambling operators offer various other services to help customers keep their gambling under control, such as spending and deposit limits.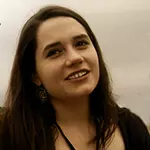 Olivia Cole
Olivia Cole has worked as a journalist for several years now. Over the last couple of years she has been engaged in writing about a number of industries and has developed an interest for the gambling market in the UK.