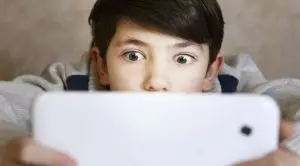 New research has found that about one in five Irish 16-year-olds are struggling to control the habit. A new report has suggested that the majority of teenagers experiencing problem gambling or excessive gambling were young males.
The report, called "Children and gambling – evidence to inform regulation and responses in Ireland" gathered and analysed data from almost 2,000 teenagers aged 16 who attended secondary schools across the country. The research gathered the necessary data to analyse the gambling habits of Irish teens and to find out whether they had played lotteries or card games, used slot machines, or placed bets on animal races or sports. It also looked at their gambling behaviour.
Almost half of the teenagers who took part in the survey confirmed they gambled, but the research found the rate was higher among boys (28.9%) than among girls (17.9%).
According to data presented in the said report, almost 50% of those who place bets on sport or animal racing are also engaged in heavy occasional drinking at least once, while about 25% of the gamblers had had trouble with the national police service of Ireland, Garda Síochána. A link between gambling and smoking has also been found, with underage individuals who smoked or used e-cigarettes being twice as likely to engage in real-money gambling.
Underage individuals were considered to be dealing with problem gambling in case they felt the need to bet increasing amounts of money on various forms of gambling or deceive people about the amounts they spend.
Links between Teens' Gambling and Substance Use Found by the Survey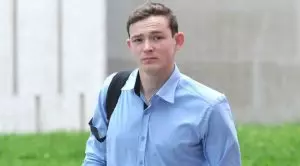 As mentioned above, the survey found that gambling and gambling-related harm usually affected boys with lower grades at school, who had a relatively poor relationship with their parents, and who used alcohol, tobacco, or cannabis. Sports betting was the most preferred gambling service by Irish underage bettors. Lotteries, card games, and slot machines followed next. Almost 25% of the polled teenagers who gambled for money confirmed they did so online.
The aforementioned report presents data regarding Irish students' gambling habits and activities that was collected in 2019 through the European School Survey Project on Alcohol and Other Drugs (ESPAD) and published by two organisations – the TFRI (Tobacco Free Research Institute) and the IPH (Institute of Public Health). The survey is run once in four years.
The research found that male teens' gambling behaviours were different than the ones of female teens, with boys having a higher chance of developing problem gambling behaviour. According to the results of the survey, approximately 80% of the 16-year-old Irish teens who gambled in the year preceding the survey and were finding it hard to control their gambling were boys. Furthermore, boys were more likely to gamble online, place bets on sports or animal races, and gamble excessively, than girls.
Irish boys were three times more prone to excessive gambling than girls among the 16-year-olds who gambled over the previous year. The same trend applied to problem gambling, with Irish teen boys being over 2.5 times more likely to develop gambling addiction than girls.
According to experts, the results of the report highlighted the need for further research on Irish children and their gambling habits and behaviour so that the competent authorities could build on the evidence and come up with better-focused measures for minors' protection from gambling-related harm.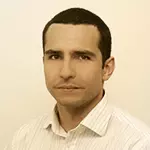 Daniel Williams
Daniel Williams has started his writing career as a freelance author at a local paper media. After working there for a couple of years and writing on various topics, he found his interest for the gambling industry.