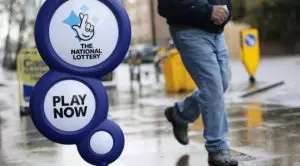 The Czech-based lottery group Allwyn released details about the new leadership team to take over the delivery of the new National Lottery licence in the UK that will officially commence at the beginning of February 2024. As of October 1st, 2023, Andria Vidler will take over the role of Chief Executive Officer from Robert Chvàtal. Lucy Buckley will become the group's new Chief Commercial Officer, whereas Gaby Heppner-Logan and Martin Novak were appointed as Chief Assurance and Participant Protection Officer and Interim Chief Data Officer, respectively.
Current CEO Robert Chvàtal commended the new appointees for their solid experience and firm commitment to assisting local communities by ensuring greater returns to good causes and charities from the National Lottery. Mr. Chvàtal also took the opportunity to express his gratitude towards the previous leadership team of the Camelot Group that has been operating the state-franchised lotteries since they first launched back in 1994. He congratulated the Camelot team for their outstanding work throughout the years and said they had a lot to be proud of.
Some of the other important appointments include Chris Lyman as Chief Operating Officer, Samantha Sheriff as Chief People Officer, and Alastair Ruxton as Chief Strategy and Corporate Affairs Officer. Mark Smith will lead the Technology team at Allwyn UK.
Allwyn Selected Heart & Science as New Marketing Partner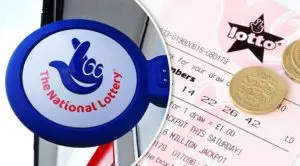 Last week, the company also revealed that it has selected Heart & Science as its media partner of choice for the upcoming state lottery licence. The London-based marketing agency operates as part of the Omnicom Media Group and was selected after an extensive competitive pitch process. Heart & Science will take over from Camelot's current digital marketing agency iProspect. The latter will continue working for the National Lottery until the end of January next year.
Earlier this summer, the incoming state-franchised lottery licensee informed independent retailers about the launch of its new interactive retailer portal. Retailers were prompted to access the new portal via their existing login credentials and transfer their current agreements from the Camelot Group to the incoming licensee. December 18th, 2023 was chosen as the deadline for the electronic transfer of the agreements. This will ensure they can carry on selling lottery tickets ahead of the licensee changeover on February 1st of next year.
Lottery ticket sellers will receive communications with instructions on what to do to complete the electronic transfer of their current agreements. This includes registering their stores, verifying their personal and bank details, and signing their transfer agreements. Providing the last three numbers of the bank accounts they use to process their lottery invoices will also be required to prove their identities. Only the owners of the retail stores can finalise the agreement transfer process.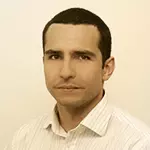 Daniel Williams
Daniel Williams has started his writing career as a freelance author at a local paper media. After working there for a couple of years and writing on various topics, he found his interest for the gambling industry.