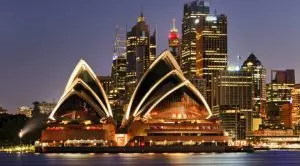 The American credit rating agency S&P Global Ratings believes that the recovery in the number of affluent Chinese gamblers in Australia will probably take another 18 months, although direct flights between Australia and China have been resumed.
According to three credit analysts from S&P, gambling markets in the Asia-Pacific region were welcoming fewer Chinese players at casino gaming tables mostly because the country's economy has slowed down and tourists tend to travel for shorter periods. Still, Australian gambling companies are in a better position than their rivals in other markets in the region after they terminated their relationships with Chinese junket operators as a result of some explosive inquiries.
The three aforementioned credit rating experts – Aras Poon, Shawn Park, and Tristan Ong – shared that, in their opinion, Chinese tourists will take between 12 and 18 more months to return to the market and make a difference. They further noted that Chinese tourists' visits to other markets still have a lot of catching-up to do to return to their pre-pandemic levels.
As explained above, Chinese tourists are currently preferring shorter trips, and are increasingly travelling within their country. At the same time, the Chinese Government is trying to stimulate the nation's weak economy by popularising domestic tourism. Tourists also demonstrate less appetite for spending.
According to experts, the absence of Chinese junket operators has negatively affected some gambling markets and will continue to do so to a certain extent. S&P Global Ratings specialists believe that not all gambling revenues in the Asia-Pacific region will be able to return to their levels from before the Covid-19 pandemic, but most companies should see their earnings get back to normal over the following 12 to 24 months.
Lack of Chinese High-Rollers Shakes Gambling Markets in the Asia-Pacific Region Up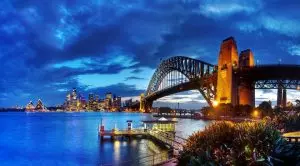 The credit rating agency's warning comes at a time when the CEO of Star Entertainment, Robbie Cooke, shared that he is not expecting a recovery of the number of affluent Chinese tourists to pre-pandemic levels, especially considering the fact that the world's second-largest economy has been experiencing a slow-down on one hand, and his casino company is facing some difficulties associated with two serious inquiries. Mr Cooke, however, believes that international tourists will continue to return in the months to come, with a number of Chinese airlines having already resumed direct flights to Brisbane following the lengthy border shutdowns because of the Covid-19 pandemic.
The last few years have seen casinos across Australia feel the absence of Chinese high-roller customers. Still, analysts from S&P Global Ratings believe that they are in a far better position to defend their earnings in comparison to other markets in the region, such as Cambodia or Macau.
Experts have projected that some countries' gross gaming revenue would improve, while in others it would not. Some of the key factors for such an improvement are stricter regulation of junket operators, as well as a decline in discretionary spending as a result of weaker macroeconomic conditions. S&P analysts stated that no GGR recovery to pre-pandemic levels is expected in Cambodia and Macau in the next 12 to 24 months. On the other hand, other markets in the region that had been exposed to junket operators only to a certain extent – Australia, New Zealand, Malaysia, and Singapore – are likely to get back to or even surpass the pre-pandemic levels of their gross gaming revenue.
Market analysts noted that New Zealand has been able to pivot away from Chinese customers, with a more significant increase in the volume of returning Chinese tourists expected to happen in the following months. Experts further explained that some countries in the Asia-Pacific region, such as Australia, New Zealand, and Malaysia, are backed by local demand to offset the lower Chinese customer visitation rates.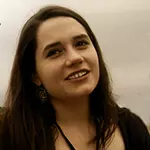 Olivia Cole
Olivia Cole has worked as a journalist for several years now. Over the last couple of years she has been engaged in writing about a number of industries and has developed an interest for the gambling market in the UK.