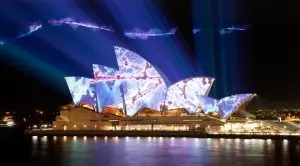 Lately, there has been an increasing number of calls for the Federal Government of Australia to suspend gambling advertising and initiate a major overhaul of the pokie industry, with criticism for gambling and the practice's long-term consequences on local people's lives also mounting.
The negative impact that gambling has not only on people's financial state, but on their mental and physical health as well, has been causing destruction for years, highlighting the seriousness of gambling addiction in Australia. The fact that local gambling operators target women, has, however, long remained unknown, along with some manipulative practices used by the companies.
As previously reported by Casino Guardian, Australia has been the biggest gambling nation on a global scale per capita, with local players losing approximately AU$25 billion on casino gambling, pokies, online sports betting, etc. According to data provided by the Australian Institute of Health and Welfare, over 7% of Australians (or about 1.33 million people) are exposed to the risk of facing gambling-related harm, and about 300,000 Australians are categorised as gambling addicts.
Furthermore, the Alliance of Gambling Reform (AGR) reported that one person commits suicide every day as a result of their problem gambling behaviour.
Many young people are among the ones who are battling gambling addiction as a result of the quick and easy access to gambling applications on phones and other portable devices.
Australian Women Get Increasingly Targetted by Gambling Operators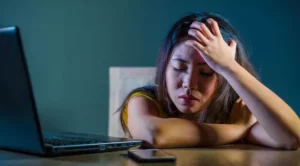 As mentioned above, gambling and betting operators have been targeting women. One of the gambling researchers of the Institute for Health Transformation at Deakin University – Dr Simone McCarthy – has noted that the gambling industry has been using a range of specific strategies to make its services particularly appealing to females, including advertising on reality TV shows such as "Love Island" or "Married at First Sight" that are usually watched primarily by women. As the researcher explained, promotions are also appearing on various social media platforms, such as TikTok, with some female influencers helping the companies position gambling as a perfectly normal and entertaining activity for women.
According to recent research, women feel more comfortable betting on reality TV rather than sports, because they believe doing so eliminates some of the perceived risk that is usually associated with sports betting.
The long-time Alliance of Gambling Reform advocate Tim Costello has shared that betting operators such as Neds or Sportsbet are becoming more and more aggressive in advertising their services, with them spending an exponentially growing amount of money on popularising their services. Reportedly, betting companies in Australia spent a total of AU$280 million on sports betting adverts alone in 2022.
Australia Remains the Biggest Gambling Nation on a Global Scale, Research Says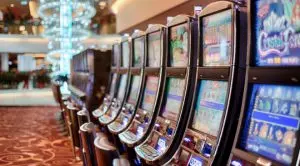 The increased gambling advertising has triggered the Federal Government with increased criticism. Opposition leader Peter Dutton has noted that a Coalition Government would suspend gambling and betting companies' adverts during day-time broadcasts of sporting ads. According to the Liberal leader, gambling adverts are altering the Australian culture, and not in a good way, as they have been normalising gambling at a young age.
Many Australian residents believe that a reform of the poker machine sector is long overdue. The country currently hosts about 18% of all pokies on a global scale, while Australia's population accounts for less than 0.5% of the world's population. Reportedly, there are about 200,000 pokies in Australia, with 90,000 poker machines hosted in the state of New South Wales (NSW) alone. According to data provided by the AGR, habitual gamblers account for about 62% of overall poker machine revenue.
Research has revealed that so-called pokies employ some psychological tactics that make players believe they could easily generate winnings and that anticipation increases the levels of dopamine. Other reports have found that poker machines are designed in a way that would always make sure players finish as losers, no matter what prizes are offered and "guaranteed".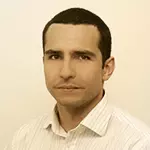 Daniel Williams
Daniel Williams has started his writing career as a freelance author at a local paper media. After working there for a couple of years and writing on various topics, he found his interest for the gambling industry.