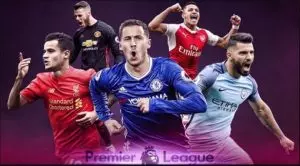 The Industrials sector has emerged as the most common sponsor of the 225 English professional football, rugby, and cricket teams' front-of-shirts.
According to research commissioned by the sponsorship services company Caytoo, the Industrials sector accounts for a total of 14.5% of front-of-shirt sponsorships, which has put it ahead of the Consumer Services sector which saw a 5% decline in sponsorship deals in 2023 and currently accounts for 12.7% of the overall number of professional clubs' front-shirt sponsorships.
Reportedly, it was new deals from Materials/Chemicals firms, a subsector that was not represented at all in 2022, that accounted for the 3% growth of the Industrials sector. Furthermore, Caytoo's research showed that Industrials was the most common sector with front-shirt sponsorships for rugby and cricket teams in England, but not for local football clubs.
When it comes to football clubs, the most common sector with front-of-shirt sponsorships was Consumer Services, mostly because of the continued dominance of the gambling industry in such deals. The latest data showed that gambling sponsorship deals account for one in every six football deals (15.4%) and one in every 11 overall sponsorship deals (9.1%).
The biggest increase in the number of sponsorship deals over the past year was reported in the Food and Beverage and Travel and Tourism sectors, both of which saw a 4% increase in their sponsorship agreements. The Automotive sector, on the other hand, saw the largest decline (-7%), driven by less activity from car retailers among local women's teams.
EPL Clubs Face Harsh Criticism for Creating Strong Association between Gambling and Sports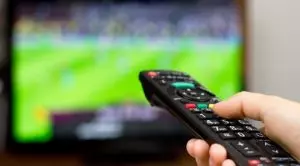 As Casino Guardian already reported, gambling advertisements have faced a strong wave of criticism over the last few months. With the rising popularity and easy accessibility of online gambling, various campaigner groups have argued gambling adverts could have a detrimental impact that could result in problem gambling behaviour and financial issues, with such advertising often targeting underage individuals.
Earlier in 2023, the English Premier League (EPL) unveiled a decision to suspend gambling companies as front-of-shirt sponsors as of the start of the 2026/2027 season. This ban, however, does not mean that gambling brands will no longer be present in the EPL football kits. On the contrary, they will still be allowed on shirt sleeves and hoardings.
In April, Premier League clubs agreed to remove gambling branding and advertising from the fronts of their match shirts. The change was voluntarily adopted by the clubs after many campaigners' allegations that such sponsorships create a dangerous association between football and gambling, especially in younger audiences. Professional football clubs have been blamed for popularising their gambling sponsors and giving them access to underage fans who were susceptible to suggestions that gambling and football were closely connected.
As Casino Guardian reported at the time, the voluntary ban of gambling brands from football front shirts was aimed at reducing gambling advertising in sports and protecting the integrity of the sport. The announcement was made after an extensive consultation on the matter involving the English Premier League, its clubs, representatives of the gambling sector and, of course, the Department for Culture, Media and Sport (DCMS).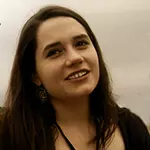 Olivia Cole
Olivia Cole has worked as a journalist for several years now. Over the last couple of years she has been engaged in writing about a number of industries and has developed an interest for the gambling market in the UK.