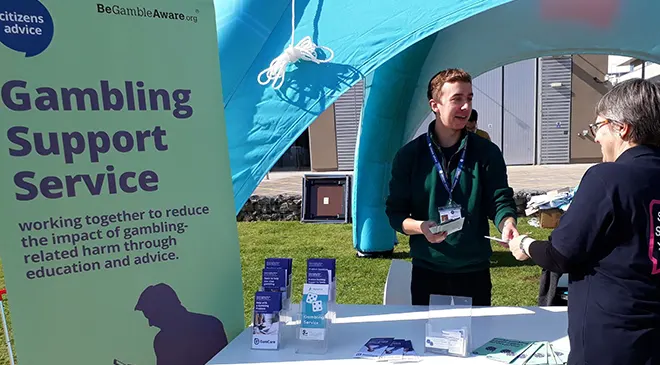 According to a recent Ipsos survey commissioned by the independent charity GambleAware, two in three adults who have faced issues surrounding problem gambling have never sought support. Nearly 40% of the said individuals shared that it was feelings of "shame, guilt, and fear of judgement" tied to the stigma surrounding problem gambling that were their main reasons for staying silent.
Chief Executive of GambleAware Zoë Osmond described these results as alarming. She also said that harmful gambling's nature of being a "hidden addiction" is why the issue is often not evident to others. This, according to Osmond, makes it crucial for those struggling to seek help "as soon as possible" and familiarise themselves with the resources dedicated to assist individuals harmed by gambling.
Other data from the study showed that the majority of the survey participants did acknowledge instant win games, scratch cards, and casino games to be addictive, underscoring how anyone could be impacted by problem gambling.
The issues highlighted in the survey results prompted GambleAware to launch a public health campaign in partnership with the Ministry of Defence, the Campaign Against Living Miserably (CALM), and a variety of media companies. It will involve advertising and media content that will have the purpose of raising awareness regarding the issue, reducing stigma, and normalising the act of looking for help. Extra efforts will be made to help communities deemed especially vulnerable to problem gambling. Moreover, GambleAware is also planning to launch responsible gambling tools this December that will assist players in keeping track of how much time and money they spend on gambling.
Seeking Help is the Most Crucial Step to Addressing the Problem
Veteran football commentator Clive Tyldesley, who this summer made the decision to leave his position at talkSPORT over personal concerns surrounding the promotion of gambling companies, said that his work with charities has allowed him to see that any person can fall victim to problem gambling. He pointed out that those suffering from such a problem are not at fault, and he did not fail to put an emphasis on how crucial it is for those suffering to seek help due to the problem being largely invisible. Another person to highlight the importance of opening up regarding problem gambling was Professor Dame Clare Gerada, President of the Royal College of General Practitioners.
These claims were also supported by GambleAware's data, according to which three out of four of those who were successful in reaching out confirmed that they had felt better. Entrepreneur and Presenter Scott Thomas commented on how relieved he had felt after managing to open up about his own struggles with problem gambling, despite having been terrified prior to doing so. Elissa Hubbard, another person who shared her experiences with gambling-related harm, described the feeling of constant anxiety that had accompanied her struggle with addiction. Hubbard also said that she used to worry about how her struggles would reflect on her if she spoke out, but that managing to find help ultimately changed her situation for the better.
Gambling Minister Stuart Andrew addressed the study as well, pointing out that the UK Government's gambling white paper will include a statutory levy that would serve to make gambling operators sufficiently fund research, prevention, and treatment of problem gambling. He expressed his support for GambleAware's awareness campaign, acknowledging stigma's prominent role in deterring victims from getting help.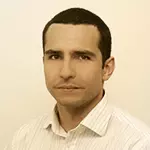 Daniel Williams
Daniel Williams has started his writing career as a freelance author at a local paper media. After working there for a couple of years and writing on various topics, he found his interest for the gambling industry.