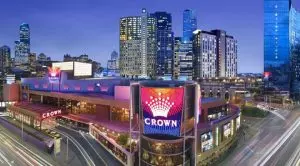 Crown Resorts' casino based in Sydney is facing a daring challenge to diversify its profits by introducing new forms of gambling. Due to economic conditions, the company is forced to cease the operation of one of its casino floors, causing the unemployment of almost 100 people.
According to the gaming juggernaut, the reason for the closing of its casino floor was "macro-economic challenges". One of Crown's two casino floors in Sydney was forced to close down only one year after it had started its operation in Sydney's tallest skyscraper.
The closing of the casino floor will cost Crown Resorts mostly its high-roller players as the casino operating under a conditional license was to shut down its VIP facilities. The company announced that it will try to relocate the 95 employees who will be affected by the closing process to its casinos based in Melbourne and Perth.
Despite the decision to close its high-roller casino facilities in Sydney, Crown shared its intentions to reopen both casino floors once it overcomes its financial challenges.
Experts Predict Crown to Continue Struggling Financially if Company Continues Catering Exclusively to VIP Customers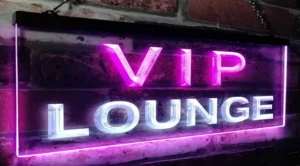 Despite Crown's determination to recover its business and reopen the casino floor, some experts believe the company will continue to struggle if it keeps focusing on VIP-only casino facilities. According to Ben Lee, a Macau-based gaming consultant for the Asian markets, catering exclusively to high-rollers would most likely cause Crown's continuous financial struggles.
Mr Lee described Crown's Sydney operations as "high and dry" due to various factors, including the economic decline in China, which was the main source of Crown's high-roller customers. The crackdown on junkets had also seriously reduced the high-roller income of Crown's Sydney casino.
According to Mr Lee, even in Macau, the percentage of VIP players has reduced to 30% of what it used to be before the global pandemic. He believes this was also a result of China's abolition of junket operations.
Clampdown on Junkets Directly Affects Crown's Casino Operations, Economic Struggles Mainly Cost by Losing High-Rollers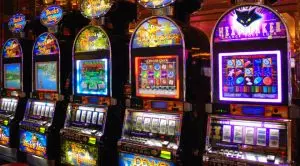 Following a series of instances revealing that Crown's Melbourne and Perth casinos were involved in money laundering operations, the casino in Sydney was prohibited from partnering with junkets, bringing the casino VIP customers from China.
Due to its unbelievable breaches of anti-money laundering laws in its casinos in Melbourne and Perth, Crown agreed to a penalty of AU$450 million imposed by the Australian Transaction Reports and Analysis Centre (AUSTRAC).
Mr Lee was sure that although the gaming industry in Southeast Asia was starting to recover, Australia was unlikely to attract as many high-rollers as it hoped, with the country being way back in the line. He said that New South Wales' hopes for revenue income generated from Barangaroo's overseas customers will not be enough to meet Crown's expectations.
Some experts see Crown Resorts restoring its business only by diversifying its operations. According to Dr Chrales Livingstone, a gambling researcher at Monash University, the overall Sydney business of Crown will continue to operate, however, the casino part of the business needs a revision.
Dr Livingstone believes that in order for Crown to meet its income expectations, it needs to change its business and put poker machines as the main subject of income. According to the gambling expert, there are plenty of poker machine enthusiasts in Australia, which can help the gaming company restore its casino business if it happens to shift its focus away from high-roller operations.
Currently, Crown's NSW license is applicable until April of next year and does not allow poker machine operations. However, both Mr Lee and Dr Livingstone believe there is nothing stopping Crown from obtaining the proper license and starting to offer pokies to its customers in Sydney.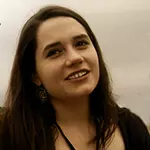 Olivia Cole
Olivia Cole has worked as a journalist for several years now. Over the last couple of years she has been engaged in writing about a number of industries and has developed an interest for the gambling market in the UK.