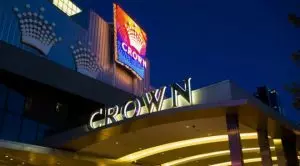 Australia's largest casino and gambling company – Crown Resorts – has unveiled a new brand platform for the first time in almost ten years.
The new positioning was created by The Monkeys, part of Accenture Song, and includes a renewed brand strategy, visual identity and communications platform that gravitates towards the company's ability to deliver high-end gambling experiences for entire communities. The new brand identity includes a refreshed logo that has been modernised in a way that would meet Crown's future needs and strategies. A custom typeface has also been developed to capture the new, multi-faceted identity of the company.
A creative campaign called "Here's Where Things Get Interesting" has also been unveiled to complement the new identity of the operator. The campaign, which was formed as a result of extensive research to guarantee maximum stakeholder engagement, is set to go live across the country on print, television, OOH and online channels. A crucial part of the campaign is a theme aimed at promoting the new strategy of Crown Resorts which is primarily focused on non-gaming attractions, hospitality services, and nightlife.
As Danielle Keighery, the chief brand and corporate affairs officer of the Australian gambling giant, noted, the new brand strategy sets a new start for Crown Resorts. She shared that the perceptions of the old Crown Resorts as a leader in casino and hotel operations are now left behind because the company is now being recognised as a world-class entertainment provider.
Crown Resorts Opens a New Chapter Following a Series of Regulatory Hurdles in Australia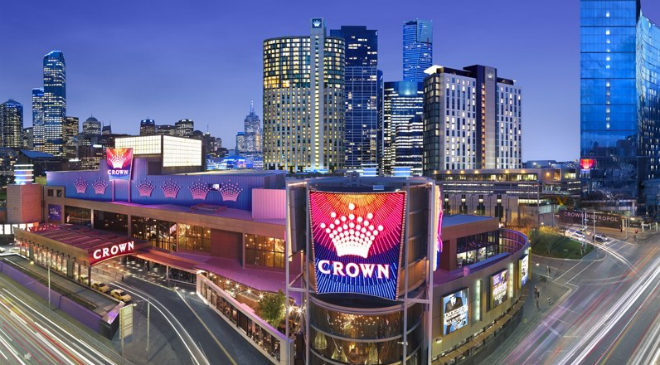 The last few years have been certainly challenging for Crown Resorts, especially considering the fact that the company has been hit with significant fines as a result of an array of regulatory failures.
Once founded by billionaire investor James Packer, the Australian gambling giant currently owns and operates three casino resorts in the country – Crown Sydney, Crown Melbourne, and Crown Perth. Apart from that, the company owns Crown London Aspinalls – an exclusive and luxurious gaming club targeting mostly high-roller customers – and also holds a stake in the Nobu restaurant and hotel brand.
As Casino Guardian already reported, the gambling behemoth has failed to remain compliant with gambling regulatory rules in Victoria, New South Wales (NSW), and Western Australia on multiple occasions – failures that eventually resulted in hefty fines.
After some Royal Commission inquiries determined that Crown Resorts failed to prevent money laundering from taking place in its casinos since 2020, breaching the Anti-Money Laundering and Counter-Terrorism Financing Act of the country and was linked to Asia-based criminal organisations that brought high-roller customers through so-called junket operators to its Australian casinos, the company has agreed to pay overall fines amounting to AU$680 million.
Despite the aforementioned findings of the Royal Commission, state officials allowed Crown Resorts to keep its gambling operating permits on the condition that the company is regularly audited by outside experts that would scrutinise its ongoing operations.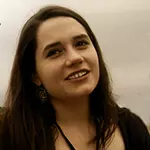 Olivia Cole
Olivia Cole has worked as a journalist for several years now. Over the last couple of years she has been engaged in writing about a number of industries and has developed an interest for the gambling market in the UK.