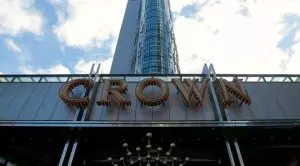 Australia's biggest gaming and entertainment group Crown Resorts is shifting its focus towards social responsibility and problem gambling prevention with the introduction of its new Crown PlaySafe program. The harm reduction package is valued at AU$13 million (£6.7 million) and will be introduced at all Australian properties operated by the beleaguered gambling company. The program focuses on several main areas, including developing products with problem gambling reduction in mind, creating a safer environment for players, allocating more funds for data monitoring and research, and adopting a more culturally relevant approach towards problem gambling.
The initiative is part of Crown's efforts to shift towards a more proactive approach that prevents customers from developing gambling problems in the first place rather than identifying problem gamblers and providing them with support later on. To this end, the company put together a special policy and research team headed by gambling harm specialist Dr Jamie Wiebe. The team will focus on creating a special hub where community groups and regulators can exchange information and ideas. Additionally, the team will organise seminars and other similar events to raise awareness and spread the responsible gambling message.
Guests of Crown Melbourne will benefit from the introduction of obligatory carded-play systems on electronic gaming machines. Restrictions will also be imposed on cashless electronic gaming at the company's properties in Sydney and Perth. Maximum wagers on the 2,188 gaming machines in Crown Perth will be limited to no more than AU$10 per round.
Crown's Self-Exclusion Portal Will Go Online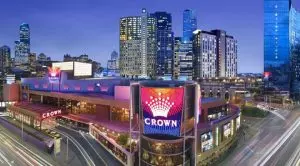 On top of that, patrons will benefit from an online self-exclusion platform that will enable them to block themselves from gambling at all casinos Crown operates in Australia. Excluded individuals will also have the chance to decline promotional materials from the gambling giant. Self-exclusion has already been made available to Crown customers but only in offline form where people had to visit one of the company's responsible gaming centres in person to register.
The gambling conglomerate anticipates more problem gamblers will jump on board after the exclusion process becomes more accessible. PlaySafe will officially replace the company's current responsible gambling program in the year ahead, during which time Crown will launch a dedicated PlaySafe website with a new design, logo, and mission statement.
Ciarán Carruthers, who has been Crown Resorts' Chief Executive Officer since September 2022, considers it vitally important for the company's long-term success that people see its resorts as a safe form of entertainment. Dr Jamie Wiebe, who heads Crown's research and policy team, also commented on this subject and stressed that tackling problem gambling is a difficult task since many different factors are involved. Dr Wiebe said Crown partnered with industry experts to create the new initiative, which is based on extensive research.
Australia's biggest gambling giant has suffered a good deal of tribulations in recent years. It was subject to three separate inquiries and racked up AU$700 million in fines due to various regulatory violations and responsible gambling failures. As we reported earlier, the conglomerate was recently ordered to pay AU$450 million in fines by the Federal Court of Australia for committing over 540 different violations of anti-money laundering and counter-terrorism financing policies.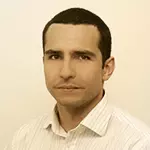 Daniel Williams
Daniel Williams has started his writing career as a freelance author at a local paper media. After working there for a couple of years and writing on various topics, he found his interest for the gambling industry.