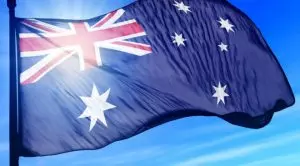 Some market experts have noted that it would be too brave to suggest that affluent Chinese customers, some of whom are multi-millionaires, would be coming back to Australian casinos to gamble any time soon.
Two of the main casino groups in the country – Crown Resorts and Star Entertainment – have been benefitting from so-called high-rollers, or VIP customers for years, but unfortunately, it seems that affluent players are not coming back with the pace that was expected after the implementation of more relaxed measures associated with the Covid-19 pandemic.
Moreover, the tighter regulation of the country's gambling sector, the recently appointed Royal Commissions and the latest multi-million-dollar fines have also taken their toll, making the industry less attractive to affluent gamblers who once used to come on private jets or through the services of so-called junket operators.
Reportedly, the two casino behemoths have invested almost AU$8 billion into expanding and upgrading their casino venues across the country, especially considering the expectations that they would be able to dive even deeper into their Chinese patrons' wallets. Even though sticking to such a policy totally makes sense, the operators were unable to return to pre-pandemic levels in terms of the number of visitors, not to mention the fact that both of them were severely hit by regulatory measures and investigations over the last few years.
Affluent Chinese Patrons of Australian Casinos Could Hardly Reach Pre-Pandemic Levels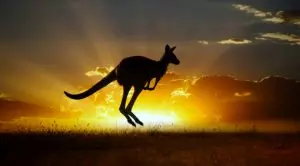 Recently, the chief executive officer of Star Entertainment, Robbie Cooke, acknowledged that he does not expect to see the number of wealthy tourists from China rebound to pre-pandemic levels, especially at a time when the second-biggest economy on a global scale experiences a slow-down on one hand, and the casino group deals with the negative consequences of a couple of Royal Commission inquiries, on the other hand.
Mr Cooke, who became part of the company in the middle of October 2022, shared that the return of international tourists to Australia was encouraging, considering the fact that a number of Chinese airlines resumed their direct flights to Brisbane following the three-year drought following the Covid-19 pandemic outbreak. International borders were fully reopened at a time when Star Entertainment was less than a year away from officially opening its AU$2.9-billion Queen's Wharf casino project in Brisbane after becoming subject to some construction delays and a legal action over cost blowouts that was initiated by Multiplex.
It is expected that the Queen's Wharf development will turn out extremely attractive to tourists with its 1,000 hotel rooms, a convention centre established on 7.5 hectares of public space, and 50 cafes and restaurants.
Despite that, Mr Cooke noted that he does not expect the number of affluent Chinese tourists, who once were one of the main driving forces of the Australian casino sector, to return to pre-pandemic levels. On the contrary, the flow of Chinese tourists is expected to be quite limited, particularly considering the fact that China's exports fell by 14.5% in the 12 months to July 2023, with the country facing deflation. Foreign investments were also reduced to the weakest level since 1998.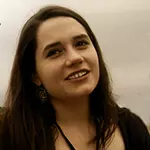 Olivia Cole
Olivia Cole has worked as a journalist for several years now. Over the last couple of years she has been engaged in writing about a number of industries and has developed an interest for the gambling market in the UK.