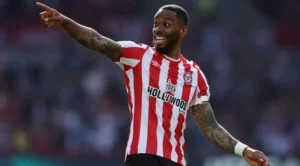 Brentford striker Ivan Toney publicly addressed his gambling addiction for the first time after his suspension in May over violating the Football Association's betting rules. Toney opened up about his problem gambling and subsequent eight-month ban from football in the latest episode of Steven Bartlett's podcast The Diary of a CEO, explaining to the host he no longer engages in any betting activities. The 27-year-old striker denied any involvement in match-fixing and described these accusations as a "big talking point" for the media.
The allegations against Toney were originally brought to light in November of last year, when the footballer was on the brink of competing in the 2022 World Cup. Toney subsequently failed to make it to the English squad for the World Cup but continued to play for Brentford until May this year when he suffered an eight-month suspension. The Brentford player described this timing as "questionable" during the podcast and said that not being able to play for England at the World Cup was the heaviest punishment for him.
An investigation conducted by the Football Association (FA) revealed that Toney had made 13 wagers against his own team in seven different games throughout the 2017/2018 season. Eleven of those bets he placed against his parent team Newcastle while competing for Wigan Athletic on loan. Two other wagers were made on a match between Aston Villa and Wigan, although Toney was not part of Wigan's squad during said game. As a result of these revelations, the footballer was originally charged with 262 breaches of FA betting rules. This number later dropped to 232 after 30 of the charges were withdrawn.
Toney Admits He Started Gambling at the Age of 15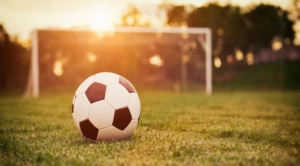 His suspension was also reduced from 15 to 8 months after Toney was diagnosed with gambling addiction and pleaded guilty to the charges. In addition to his suspension, the player was penalised with £50,000 in fines. The footballer shared with Bartlett during the podcast that he did not recall placing many of the wagers they accused him of but eventually decided to take responsibility for all 232 breaches because he wanted to cooperate and speed up the investigation process.
Ivan Toney Is Finally Ready To Speak!💥
The episode is out now right here: https://t.co/lXZI67L0Xp
We discussed everything:
– The 3 clubs that rejected him before Brentford!
– His honest opinion on his 8 month football ban!
– The unseen impact the ban has had on his mental… pic.twitter.com/fEtTmcU4ok
— Steven Bartlett (@StevenBartlett) August 21, 2023
Toney also opened up about his gambling habits and explained he first started having a little flutter when he was around 15 years old, gradually raising the stakes the more he won. The football player confirmed he has now ceased participating in gambling altogether, partially because of the public attention he was subjected to, but mostly because he wanted to manage his money better and provide for his family. The 27-year-old striker shared he was denied service at a restaurant after the allegations of match-fixing first emerged. According to the Brentford player, the scandal also caused his car insurance company to decline renewing his insurance policy.
Under FA rules, footballers competing for the National League, the English Football League, the Premier League, and the Women's Championship cannot place wagers on matches involving any of these leagues. Toney's suspension will remain effective until mid-January 2024. However, the football player will be able to resume training next month, on September 17.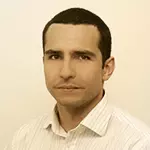 Daniel Williams
Daniel Williams has started his writing career as a freelance author at a local paper media. After working there for a couple of years and writing on various topics, he found his interest for the gambling industry.