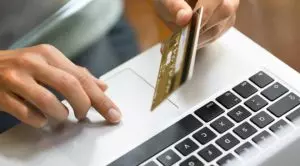 The Australian Government has revealed that it is set to hold a meeting with the federal, state, and territory Members of Parliament who are responsible for online gambling by the end of 2023. The move will be taken as part of the lawmakers' intentions to suspend the use of credit cards for online gambling transactions.
As Casino Guardian reported earlier this year, the Federal Government has brought forward a piece of legislation under which online gambling and wagering operators would no longer be allowed to accept credit card products and digital currencies.
Under the provisions of a new amendment to the country's Interactive Gambling Act that was set to be officially introduced on September 13th, the powers of the Australian Communications and Media Authority (ACMA) to punish legislative violations are set to be expanded. Gambling companies whose operations are not in line with the aforementioned ban will face monetary penalties worth up to AU$234,750 for any violation of the Act.
The communications minister – Michelle Rowland – issued a joint statement with the country's social services minister Amanda Rishworth and noted that people should not be given the chance to place bets with money they do not actually have.
Credit Card Ban, Self-Exclusion Scheme and Mandatory Customer ID Checks Unveiled as Measures to Tackle Australians' Gambling Losses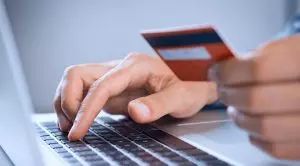 According to reports, Australia is currently the nation that features the highest gambling losses per person annually on a global scale – AU$1,300 per adult, with the overall losses of local gamblers amounting to over AU$25 billion. That amount is fuelled by online gambling and extensive pokie use.
Data provided by the Australian Gambling Research Centre states that approximately 75% of Australian adult residents have gambled once in the past year. The estimated prevalence of gambling addiction rates in the country doubled to 1.23% in the period from 2010/2011 and 2019. Furthermore, problem gambling is three times more common among people who gamble online than among customers who prefer traditional brick-and-mortar gambling options.
Until now, Australians were permitted to use credit cards to deposit money directly into their online gambling accounts, although this form of payment has not been allowed at physical gambling locations, such as casinos, since the early 2000s. Currently, local gamblers are still able to execute money transfers or deposit money into their gambling accounts through bank transfers or the use of debit cards.
The credit card ban was recommended to the Government by a parliamentary joint committee in November 2021. Since then, the Albanese Government has held a parliamentary inquiry into the online gambling sector that recommended a full ban on all forms of online gambling adverts in the country. Local lawmakers are still considering the recommendations of the inquiry, which has resulted in a vast wave of criticism among both gambling and media companies.
The discussions regarding the potential amendments that should be brought to Australia's online gambling legislation have been discussed for a few months now. The Government has launched BetStop, a register that provides Australian people with the chance to ban themselves from gambling. Furthermore, the competent authorities are set to also introduce mandatory identity checks for new customers, with the measures set to be implemented by the end of September 2023.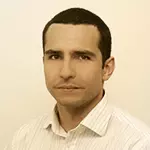 Daniel Williams
Daniel Williams has started his writing career as a freelance author at a local paper media. After working there for a couple of years and writing on various topics, he found his interest for the gambling industry.