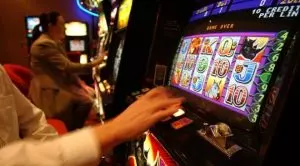 A new analysis of gambling data found that Australian gamblers' losses to poker machines in clubs and pubs rose to over AU$14.5 billion in the last financial year alone, with the figure being significantly larger than the one posted in the last full financial year that was not interrupted by the Covid-19-realated restrictions, 2018/2019.
According to some new figures provided by the School of Public Health and Preventive Medicine at Monash University on behalf of the Alliance for Gambling Reform (AGR), users of electronic gaming machines situated in clubs and pubs across the country lost an average AU$4,417 per year.
Recent reports of state licensing and regulatory authorities revealed that overall pokie losses of Australians grew by 13.7% from the AU$12.8 billion reported in 2018/2019.
The largest increase in gambling losses over the last four-year period was reported by South Australia – 34.6% to AU$917 million. Queensland was second, with a 33.6% increase to AU$3.24 billion, while gambling losses in New South Wales (NSW) rose by 23.7% to over AU$8 billion. Reports say that the losses of Victorian gamblers increased by 12%, reaching a little over AU$ billion. The growth of gamblers' losses to pokies in Tasmania was the smallest one – 10.5% to AU$190 million. Currently, there are no pokies in clubs and pubs in Western Australia.
For the time being, there are over 87,000 poker machines in clubs and pubs in New South Wales. Reportedly, local EGM users lost an average of AU$6,725 last financial year. According to the latest analysis, these losses were significantly higher than the national average. Poker machine losses in the states of Victoria and Queensland were estimated to be an average of AU$3,811 and AU$3,589, respectively.
AGR Calls for Immediate Measures to Protect Australians from Gambling Harm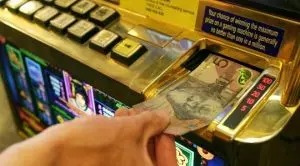 Carol Bennett, CEO of the anti-gambling organisation Alliance for Gambling Reform (AGR), explained that the figures were shocking and some states were finding it really hard to control problem gambling rates. She said that Australians were already the biggest losers per capita than the residents of any other country on a global scale, and the newest figures showed that the gambling industry was out of control, especially considering that the analysis did not take into account poker machines situated in local casinos.
As Ms Bennett further shared, the extent of poker machine losses was causing immense problems in local communities that were much more serious than financial losses. According to recent reports, gambling could be responsible for up to 20% of suicides in Australia, with the most vulnerable people usually being the ones that suffer the most serious negative impact of gambling.
The group Alliance for Gambling Reform is calling for all Australian states to make an effort and introduce mandatory pre-commitment cashless gambling cards to enhance the protection of local players.
A spokesperson for ClubsNSW – the body representing the clubs and pubs in the NSW – commented on the newest reports, saying that gambling expenditure has increased just like broader sales in the retail sector did over the same period of time.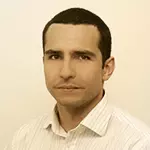 Daniel Williams
Daniel Williams has started his writing career as a freelance author at a local paper media. After working there for a couple of years and writing on various topics, he found his interest for the gambling industry.