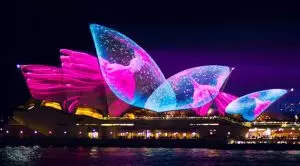 Recently, three researchers have provided more insight into the concerning relationship between problem gambling, veterans, and the potential for self-harm in Australia.
Researchers Olivia Metcalf, Sean Cowlishaw, and Nicole Sadler have focused on the point of contact and interaction of the challenges associated with post-military life and more liberal gambling regulations that have set up some troubling case scenarios for veterans, featuring increased rates of suicide risk. The study aimed to examine the association between problem gambling and suicide among military veterans in the country and found that veterans who find it hard to control their gambling habits are exposed to a greater risk of suicide ideation and attempts.
The aforementioned study has also called for nationwide gambling addiction treatment programmes to be included in some services focused on Australian military veterans.
For the time being, suicide remains a significant concern among military veterans not only in Australia but across the world. In Australia in particular, hundreds of veterans have committed suicide over the last two decades, with the ones suffering from gambling-related harm and problem gambling behaviour being exposed to higher risk for suicide.
Risk of Suicidal Ideation and Attempts Much Higher among Compulsive ADF Veteran Gamblers
The study authored by the Australian mental health expert trio takes into consideration the impact of gambling on former members of the ADF (Australian Defence Force) and its links to the risk of suicidal ideation and attempts among these members of the public. As the three researchers revealed, the data was compiled as a result of a survey involving 3,511 ADF veterans who had recently finished their military service and started living as civilians.
The research found that the risk of suicidal thoughts faced by veterans was almost three times higher in cases when veterans suffered from gambling addiction. The same factor was also associated with an almost four-fold increase in the risk of suicide attempts. At-risk gamblers were also associated with a nearly two-fold increase in suicidal ideation and planning. The studies among former ADF members showed that approximately 83% of certified deaths as a result of suicide involve ex-serving military personnel. Compared to the general population, the suicide rate among veterans is 27% higher among male ex-serving military personnel and a mind-blowing 107% higher among female ex-serving military personnel.
The three researchers described this trend as disturbing while relying on the Transition and Wellbeing Research Programme, which is the largest survey that has ever been held among military veterans in Australia. The results of the survey highlighted a period of increased risk for mental health problems, with factors such as challenges of adaptation to civilian life and pre-existing mental health conditions being considered responsible for that heightened risk.
Rising Popularity and Accessibility of Gambling Increases the Risks for Vulnerable Society Members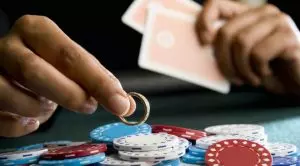 Furthermore, the research also uncovered a concerning link between military veterans and gambling issues.
It turns out that over 13% of veterans who transitioned to civilian life confessed they had been finding it hard to control their gambling habits. According to experts, this trend was associated with depression, exposure to trauma, as well as symptoms of PTSD (post-traumatic stress disorder). Another concern is associated with the fact that the majority of military veterans who sought professional help did not specifically mention problem gambling.
There also seems to be a strong correlation between suicidal tendencies and problem gambling behaviour of ADF veterans. The authors of the research noted that it was much more likely for military veterans who deal with gambling addiction to develop suicidal ideation and planning.
According to the survey's authors, determining the actual impact of gambling on military veterans in Australia needs further and more in-depth research as gambling continues to grow and evolve, and so do the risks associated with it. The rapid expansion of the gambling sector and the easy accessibility of gambling services online make people more vulnerable to potential harm, especially in cases when their mental health has already been compromised by exposure to stress, depression and other issues.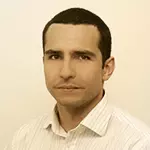 Daniel Williams
Daniel Williams has started his writing career as a freelance author at a local paper media. After working there for a couple of years and writing on various topics, he found his interest for the gambling industry.