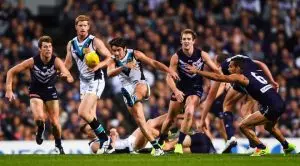 Australia's sports betting sector has suggested removing companies' logos from the match-day jerseys of football clubs amid an intensifying argument with the Government over a looming gambling advertising crackdown.
Michelle Rowland, the Communications Minister, is preparing to make an announcement regarding some limits on TV, outdoor, and online betting adverts and has been in talks with representatives of the gambling sector, and TV and sporting code executives.
As revealed by three unnamed sources from the aforementioned sectors, the gambling industry had offered to cease advertising on football clubs' jerseys, and also to take adverts off radio channels at school pick-up times. Apart from that, Victorian-style rules are set to be enacted to ban gambling promotions on billboards and in close proximity to schools.
For the time being, about 50% of the National Rugby League (NRL) clubs keep their partnership agreements with sports betting operators. According to a survey held by Swinburne University of Technology, in 2022, there were 21 partnerships across 14 elite sports in Australia. Clubs in the Australian Football League (AFL) have already ended their sponsorship deals with betting firms, as English Premier League (EPL) clubs have committed to do by 2025.
The Australian Government has taken into consideration the potential financial effects of a blanket ban on television and digital advertising, which is the harshest intervention that has been proposed and got support from both anti-gambling lobbyists and crossbench Members of Parliament. In May 2023, Peter Dutton, the leader of the Opposition, shared that one day, gambling advertising would be treated in a similar manner as tobacco products.
Only Full Ban on Gambling Advertising Could Effectively Protect Australians from Gambling-Related Harm, Campaigners Say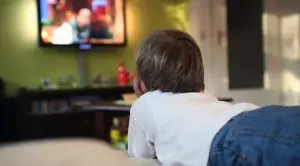 According to a number of sources, Government officials involved in the negotiations had been asking questions regarding the potential implementation of milder intervention that would impose limits on the frequency and volume of gambling adverts. As revealed by people familiar with the situation, Government officials have been considering another option, under which a limit of between one and three adverts an hour per TV channel could be set. Apart from that, local lawmakers are working to establish some rules that would see the new limits applied to streaming services.
Minister Rowland is now facing the complex political task of responding to the increasing community concerns associated with gambling advertising, and in particular, sports broadcasts, while at the same time making the financial blow for the AFL and the NRL smaller.
Peta Murphy, a Member of Parliament from the Labour Party, chaired an influential committee inquiry which in June 2023 made a recommendation for the implementation of a full ban on gambling advertising across all media channels within a three-year period. Recently, she shared that any reforms were welcome in the country, as the evidence clearly proved that only a full ban on gambling advertising would truly tackle the scale of the problem, especially when it comes to the "grooming" of Australian children and young adults.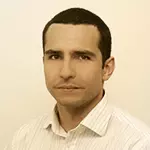 Daniel Williams
Daniel Williams has started his writing career as a freelance author at a local paper media. After working there for a couple of years and writing on various topics, he found his interest for the gambling industry.